SERVING OUR PLANET'S FORESTLANDS: PRESCO'S COMMITMENT TO SAFETY
The forestry industry is tasked with creating, managing, using, conserving, and repairing forests, woodlands, and associated resources to meet the varying needs of humankind and the environment. One pressing issue that the industry faces is dealing with tree removal. When a tree dies, it can fall at any time and create dangers to those nearby. Their removal, then, is critical, and part of that process must include proper labeling prior to removal.
Importance of Marking
The roll flagging or flagging tape used to mark dead trees serve the purposes of alerting others to the dangers of these trees and informing personnel which ones are slated for removal. The first step is to label the appropriate trees, and the next step, of course, is to take down the trees and remove them. However, there is another crucial step: retrieving the flags from the area afterward in order to maintain a clean environment.
Green Options
Fortunately, there is an option that keeps our landscapes green and saves time: the use of biodegradable roll flags, like those offered by Presco. Our roll flagging simplifies the tree removal process while keeping trash out of our forestland. The markers are easily identifiable and a perfect choice for maximizing efficiency for forestry procedures. Presco Biodegradable Roll Flagging is today's most environmentally friendly marking solution. Made of non-woven cellulosic material derived from wood pulp, this flagging is completely non-toxic to humans, animals, and the environment.Complete degradation will occur outdoors in six to twenty-four months, depending on the climate and environmental conditions.
Specialized Flags
In addition to the biodegradable flagging, we have other solutions geared toward serving our world's flora and fauna. Presco's forestry product line includes Danger Tear Flags for use on logging trucks. These flags are red to signal danger and are constructed from heavy, 3 mil co-extruded polyethylene material, perforated for convenient dispensing. The flags can be stapled, nailed, taped or tied to overhanging loads for a fast, highly visible warning of a potential hazard.
Presco's Arctic roll flagging is ideal for colder areas. This product provides additional messaging to reinforce your critical non-verbal communication and can withstand temperatures as low as -40ºF, a perfect option for regions around the globe that face the harshest cold conditions.  Our custom printed Coarse Matte grade material can endure temperatures at or below -20°F, and since custom printing is available you can make sure your message is clear and to the point.
Presco Quality
With such a variety of flagging situations in the industry, Presco understands the need for labeling that protects the welfare of those visiting these wooded areas. We are also committed to the most eco-friendly practices available. We have created a product line that efficiently conveys danger, need for removal, and visibility, all aimed at safety and quality. Presco offers roll flagging and other safety marking products in a diverse range of size, color, and material, with fully customizable options to best suit forestry labeling needs.
Read more at presco.com
Latest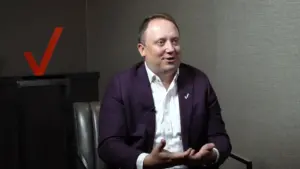 December 1, 2023
For a special episode of The Verizon Partner Network the focus was on the considerable role of partnerships in the Verizon Partner Program and the leaders shared their perspectives on the initiative. Their conversation brought about a lot of thought-providing context on the evolving telecommunications landscape. In today's era, collaboration and integration are key to […]
Read More