THE SOLUTION HOUSE FOR INDUSTRIES ALL AROUND THE GLOBE
ARC Specialties furnishes one-of-a-kind machinery that utilizes its unique welding and material handling experience and knowledge. From machining and cutting to testing and final assembly, everything ARC does is vertically integrated—completed right in the buildings it owns. Furthermore, by having teams of engineers and software developers on-hand, ARC Specialties is able to create process-specific applications perfectly tailored to a specific customer need.
From the original specification to the delivery and setup of a custom system, ARC Specialties designs machinery that transforms your manufacturing process into a high-quality, high-production, and high-profit operation. To learn more, please enjoy the video, then visit arcspecialties.com/technology/.
Read more at arcspecialties.com
Latest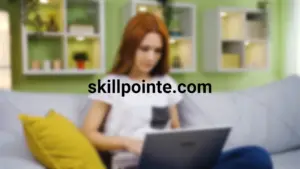 November 30, 2023
Adopting an entrepreneurial mindset is increasingly essential in today's diverse professional world. This approach, emphasizing resilience and innovation, is applicable in various careers, encouraging individuals to see opportunities in challenges and to think beyond conventional methods. SkillPointe recognizes the importance of aligning this entrepreneurial spirit with career aspirations. The organization assists individuals in transforming […]
Read More