Tracking the Top Holiday Décor Trends of 2018
Even if you aren't someone who competes to have the best holiday décor on the block, we can all use a bit of creativity to spruce up our homes this season. Beyond just throwing up a tree or stringing your house with lights, putting some work into the small details can make any living space seem like a winter wonderland during this festive time of year. So, in step with the season, Caesarstone has put together some of this year's top yuletide design trends to help get your home in holiday order.
Rethink the traditional tree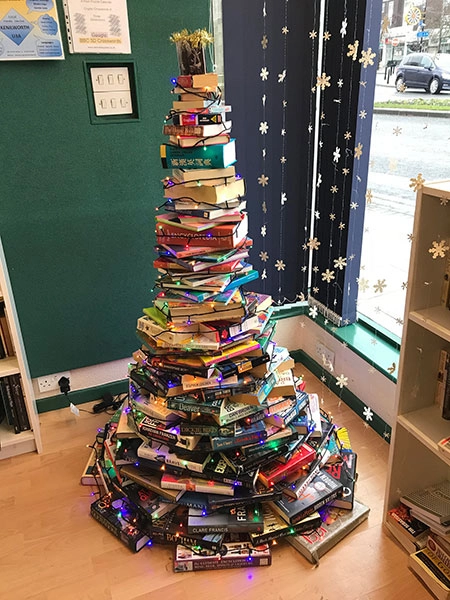 We all have great memories associated with the scent of a pine tree in the home. But for the design-centered home, a bulky green tree may not fit with the rest of the décor; and a fake tree might not make the cut either. Sure, the alternatives like an all-white plastic tree can work with the right decorations, but this year, designers are trending towards "nontraditional trees." Options can include everything from wood carvings lined with strings of lights to books arranged in the shape of a tree, or even a simplistic A-frame painted to match your room and lined with lights and minimalist ornaments. It's a clever way to incorporate your own creative twist on the Tannenbaum tradition of old.
Switch up the colors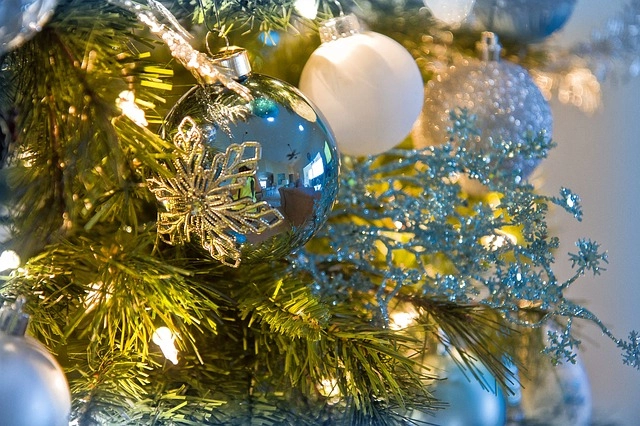 Sure, red and green decorations are classics. But in 2018, interior designers seem to be shifting gears. The biggest palette winners this year are jewel tones and pastels. From ornaments to wreaths, designs featuring bright gemstone colors or softer, subtler hues are everywhere, especially in blue and pink. This is also a great year to pick a dual-color theme for your living space and roll out the perfect pieces to match it. For example, think a light jewel-blue and white for tree ribbons, table runners and even stockings on the mantel. Regardless of your color scheme, try something new. Tradition is great, but diversification is "in" this 2018 holiday season.
Work with the room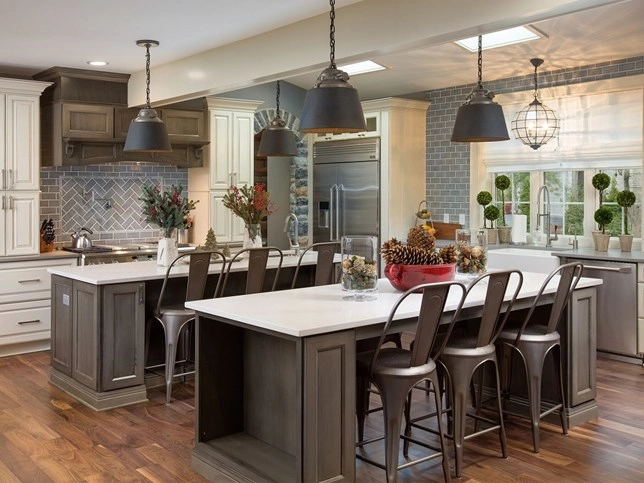 Chances are, your home already has a beautiful theme that acts as an ideal setting for your holiday decor. But if not, 'tis the season, and countertops and other surfaces are a great place to start. Quartz surfaces from Caesarstone come in a wide variety of hues to complement any season, even a wintry line of colors that will perfectly enhance your yuletide design. Intense White, Frosty Carrina, Snowy Cliffs, Blizzard and Alpine Mist are Caesarstone quartz colors that provide the perfect backdrop for holiday decorating while preserving a sleek and modern feel that looks great all year round.
Update the classic centerpiece
One of the top holiday decor trends of 2018 is changing up the typical centerpiece. By cutting spruce and placing it in a mason jar of water, you can instantly have a cute, but understated addition perfect for any table or nightstand. If you already have a minimalist theme going, try switching up the sizes of branches and jars throughout the room to keep the theme coherent but unique, without making the aesthetic too busy.
Green wrapping
Unless you're a fan of hastily wrapping up gifts at the last possible second, your presents are going to be sitting under the tree for a bit. If that's the case, why shouldn't they be incorporated into your theme? This year, add a rustic touch by wrapping your gifts in brown paper and, instead of a bright ribbon, adorning them with twine and a plant clipping. While a pine clipping is certainly fitting, ferns or other greenery cuttings can spruce up the look of any package, offering a seasonal- and eco-friendly alternative to brighten the faces of friends and family alike.
Decorating trends change from year to year, and while you certainly don't have to change the yuletide traditions you love, trying out some new designs can be a fun, refreshing way to bring a unique flair to your home each holiday season.
At Caesarstone, keeping up with trends is our business. Our team of décor specialists collaborate with you to ensure our chic quartz surfaces provide the ideal backdrop for any decor and are durable enough to stand the test of time…or a houseful of holiday guests for many, many years to come!
To learn more, or to see our wide range of options for your home, visit https://www.caesarstoneus.com/collections/ today!
Latest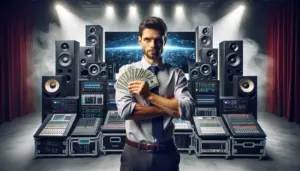 December 8, 2023
Mastering AV sales strategies in a global professional audio-visual (Pro AV) market, poised to reach $79.2 billion by 2028, requires much attention to detail. The surge in demand from corporate, government, and institutional sectors, driven by the need for enhanced productivity and efficient working environments, gives AV sales pros a lot of opportunity. In […]
Read More