TRUSTING PRES-FLEX FOR REGULATORY COMPLIANCE
The vinyl film industry is subject to an alphabet soup of regulations such as CA Prop 65, REACH, and CPSIA. However, companies simply don't have the time or the resources to learn the intricacies of all the mandated requirements. Instead, they need to be able to trust their vinyl film suppliers to formulate quality products that meet all applicable regulations while never cutting corners for expediency's sake. That's why, at Presco, we ensure that our Pres-Flex Engineered Film meets all regulatory requirements.
A Closer Look at the Regulatory Landscape
The manufacture of vinyl film is covered by a vast number of state, federal, and international regulations to ensure safety:
California Proposition 65 (CA Prop 65) was enacted in November 1986 to protect the state's drinking water sources. The state maintains an up-to-date list of chemicals known to cause cancer or reproductive toxicity and requires businesses to inform Californians about exposure to such chemicals.  Product labeling is required if certain amounts of the chemicals listed are found in products sold into California.
REACH is a European initiative that took effect in 2007 to improve the protection of human health and the environment through the registration, evaluation, authorization, and restriction of substances used by the EU chemicals industry. Manufacturers and importers are required to gather information on the properties of their chemical substances, assess their hazards and risks, and register this information in a central database in the European Chemicals Agency (ECHA) in Helsinki.
The Consumer Product Safety Improvement Act (CPSIA), signed into law in 2008, set new acceptable levels of several substances, such as phthalates, and imposed new testing and documentation requirements for a broad range of businesses. Phthalates are substances that have been added to plastics – primarily polyvinyl chloride (PVC) – to increase flexibility, durability, and longevity. These substances are being phased out in favor of safer alternatives.
Presco is Your Trusted Partner in Meeting Regulatory Requirements
Knowing the products that you purchase meet all regulations is essential. You simply can't afford to gamble on imported products if the material formulation can't be verified or whether it has been properly tested. There is value in knowing exactly what materials you are purchasing, where they come from, and if they are properly formulated to meet all regulatory requirements. You need a trusted partner like Presco that custom formulates each product to meet our customer's unique regulatory requirements. We are proud to manufacture our Pres-Flex Engineered Film right here in America at our Sherman, Texas plant.
To learn more about Pres-Flex Engineered Film, visit http://www.pres-flex.com/american-made/ today!
Latest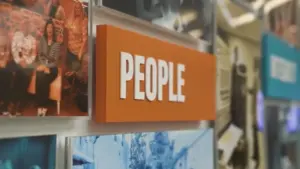 November 29, 2023
At IC System, the language of empathy speaks louder than the transactions of debt collection. In a compelling video feature, IC System's dedicated team casts a spotlight on their unique approach—combining heartfelt empathy with innovative solutions to navigate the often challenging landscape of financial obligations. IC System champions a path of compassion, delving deep […]
Read More