What Can Be Done to Prevent Collapse Seen In Texas This Week?
An investigation is underway to find out what caused the collapse of an Irving, Texas parking garage earlier this week. Nobody was injured when part of the top level of the structure collapsed, damaging cars on multiple levels. However, the collapse of piece of public property is something nobody should be victim to and it raises questions about the state of American infrastructure.
Earlier this year, the American Society of Civil Engineers released its report card on the state of American infrastructure for 2017– and the final grade was a worrisome D+. The report card grades several different aspects of American infrastructure, evaluating everything from bridges, roads, schools, aviation, and even drinking water.
Although the ASCE has composed several report cards since 1988 that have dismal ratings, the cost of fixing these issues has risen dramatically. The report estimates more than $4.5 trillion in funding is to get the nation's infrastructure back in working order. The cost of poor infrastructure is also not simply in annoying potholes or deteriorating dams and bridges—there is a significant economic impact that affects everything from job losses to GDP. An impact too costly to ignore.
According to a 2016 report by the ASCE, the losses accrued as a result of poor infrastructure are alarming to say the least. By 2025, the report estimates $3.9 trillion in losses to United States GDP, $7 trillion in lost business sales, and a staggering 2.5 million lost American jobs as a direct result of this crisis.
The cost is felt directly at home by consumers as well, with an average of $3,400 in disposable income lost for American families every year. The state of American infrastructure is currently in shambles and in a desperate need for public and private investment. As the economy continues to grow, jobs continue to be created, and Wall Street continues to prosper, fixing roads and bridges could very well be the final piece in bringing back competent American infrastructure.
Latest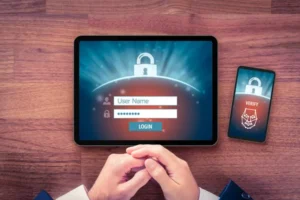 October 3, 2022
KEY POINTS: KEY POINTS: Attacks exploiting multifactor authentication are on the rise. Using MFA fatigue, attackers successfully breached Uber and Okta. Security measures like
Read more