What Does the Last Year of Apartment Construction Tell Us About the Future?
For the first time since 2015 there will be fewer than 300,000 new apartment units completed this year. However, the 299,442 units forecast by Yardi Matrix market data does present positive news for the industry.
Demand continues to grow but firms have run into a challenge of high construction costs and a labor shortage, both of which have hindered projects.
Overall, there were more apartment deliveries in the 2010s since the 1980s with 2.34 million, according to Yardi Matrix.
The Dallas-Fort Worth Metroplex took the top spot in 2019 in terms of total new apartments with 22,196, handily outpacing Seattle (12,682) and New York City (12,418). Job growth and a rising population has aided north Texas in the past few years. The U.S. Census Bureau estimates the area added 131,800 residents in 2017 and 2018. Suburbs Frisco, Farmers Branch and Richardson account for 5,508 of the added units this year.
While Dallas-Fort Worth has experienced steady growth year-over-year (YoY), several metros broke out between 2018 and 2019.
Detroit, Michigan added 292% more apartments (1,856 units) YoY, with San Jose, California not far behind with a 283% increase (6,044 units) in the same time period.
For the latest on all things engineering and construction, head to our industry page! Be sure to follow us on Twitter for up-to-the-minute updates! You can also join the conversation in our LinkedIn Market Leaders groups!
Latest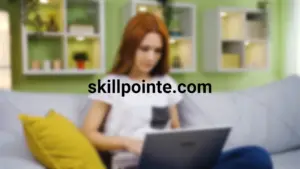 November 30, 2023
Adopting an entrepreneurial mindset is increasingly essential in today's diverse professional world. This approach, emphasizing resilience and innovation, is applicable in various careers, encouraging individuals to see opportunities in challenges and to think beyond conventional methods. SkillPointe recognizes the importance of aligning this entrepreneurial spirit with career aspirations. The organization assists individuals in transforming […]
Read More