What Green Spaces Mean for Sustainability and the Future of Urban Design
Around 1850, American cities began developing large parks. These outdoor green spaces were reserved for the pleasure of residents and tourists. Over time, parks grew smaller and took on different forms. In the 2000s, parks began to be regarded differently. Understood as vital for environmental sustainability, urban green spaces are now championed and funded by grants and organizations focused on environmental protection.
Green Space Projects
In 2006, for example, the Environmental Protection Agency (EPA) extended grants in multiple US cities for green space projects. The projects range from teaching young people about ecological health and preservation to schoolyard gardens to restoring outdoor, natural recreation areas.
Cities like Atlanta, Ga. revitalized parks to create spaces for people to enjoy the outdoors while getting physically active on biking trails. Brooklyn, NY created a waterfront park that integrates scenic views with sports spaces, a conservancy, and a center for environmental education. Other cities incorporate gardens, wildlife reserves, and art into their green spaces.
Green Space Purposes
More than just attractive areas, green spaces today serve specific purposes. Urban planners integrate green spaces into their designs for health, medical, and environmental purposes. For example, when cities offer natural, open spaces, residents have opportunity to exercise outdoors, which reduces health issues and improve mental well-being. According to the World Health Network (WHO), such spaces are essential for public health.
Green spaces are often purposed to protect the environment and increase sustainability as well. By making it easier for people to bike or walk places, green spaces protect the environment by reducing greenhouse gas emissions. The trees in green spaces fight global warming and help with runoff problems and air solutions. In Philadelphia alone, these sorts of natural solutions saved about $16 million in annual public costs.
Green Space Projections
As interest in urban green spaces continues to grow, further, more widespread research should be expected on the topic of green spaces and sustainability. Presently, researchers are finding that green spaces fulfill multiple beneficial roles in urban areas. These roles positively affect residents and ecosystems. It is likely that green spaces will become more sophisticated and more integrative of these varied purposes in the future.
Latest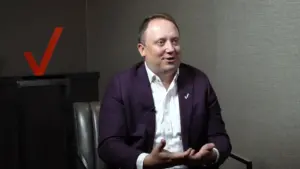 December 1, 2023
For a special episode of The Verizon Partner Network the focus was on the considerable role of partnerships in the Verizon Partner Program and the leaders shared their perspectives on the initiative. Their conversation brought about a lot of thought-providing context on the evolving telecommunications landscape. In today's era, collaboration and integration are key to […]
Read More