10 Minutes to a Better Building: Finding Utility Incentives for Your Building
Building owners and property managers may be familiar with the various rebates and programs associated with equipment within the scope of their buildings. Still, there are other utility incentives available that aren't as known. Emily Herchenroeder, Energy Solutions Team Leader at Boland, joined Tyler Kern to shed more light on some of those other utility rebates and incentives.
"The purpose of the incentive program is pretty simple," Herchenroeder said. "It's designed to reduce demand on the utility grid by incentivizing businesses to do capital improvement projects at a fraction of the cost." It's a two-part saving with money back through rebates and cash saved through energy usage reduction.
One example of a beneficial incentive Herchenroeder pointed to was AFDs. "We found a chiller plant in D.C. that qualified for a really good rebate for AFDs," Herchenroeder said. "Since Washington, D.C. already has a relatively expensive electricity rate, we found this payback was for one AFD, roughly one-to-three years payback, and then a second drive would be five years or less for both."
Belimo Energy Valves are another item Boland's found incentive opportunities for clients. "Boland did a retrofit project in Berkeley County where a number of outdated system components were replaced with Belimo Energy Valves," Herchenroeder said. "This reduced their HVAC energy usage by more than half." Once installed, these sophisticated valves helped detect flaws within the existing piping of this Berkely County project.
In a recent project Boland developed with a client, they found a significant rebate using dynamic air filters. "In this particular project, we estimated enough kWh savings to produce a rebate of almost a hundred and six thousand dollars," Herchenroeder said. "That's a large and substantial key factor in moving forward with a project. Not only are you reducing your energy usage, you're getting a rebate back, and drastically improving indoor air quality."
Latest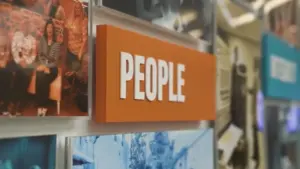 November 29, 2023
At IC System, the language of empathy speaks louder than the transactions of debt collection. In a compelling video feature, IC System's dedicated team casts a spotlight on their unique approach—combining heartfelt empathy with innovative solutions to navigate the often challenging landscape of financial obligations. IC System champions a path of compassion, delving deep […]
Read More