How to Protect Your Facility from Natural Disaster 'Hotspots'
Natural disasters, by their very nature, are difficult to plan for. Over the past year, in addition to the weight of recovering from the COVID-19 pandemic, disasters around the world have bared their teeth. Extreme flooding in Germany and China, freezes in the American Midwest, fires raging across Canada – the list is long.
What's worse, perhaps, is our collective tendency to continue building important residential, commercial and public buildings in places that are likely to feel the brunt of such events at some point in the future.
These "hazard hotspots" cover about 31% of America, according to a report cited by EOS, and the same study found that 57% of structures in 2015 were located within these hotspots. That doesn't bode well.
So, how can facilities protect themselves?
To find out, Voice of B2B Daniel Litwin sat down with Ryan Mazelli, Managing Director, Commercial Business for Ygrene, a Property Assessed Clean Energy (PACE) provider offering alternative financing for energy-efficient and renewable energy updates in both residential and commercial properties.
Tune in to the entire conversation to hear Mazelli's insights about how we can work toward more permanent, long-term solutions for energy-efficient and resilient real estate.
Latest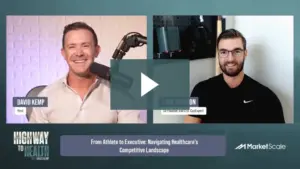 September 28, 2023
Navigating healthcare's competitive landscape requires innovative solutions addressing care quality and affordability. CapExpert is a game-changer in outpatient healthcare. It enhances asset management, ensuring the best care for patients. Luke Johnson, Co-Founder and CEO of CapExpert, spoke with Highway to Health's David Kemp on how CapExpert enhances asset management, bridging visibility gaps and streamlining […]
Read More