Rooftalks: Alternatives to Commercial Roof Replacements
Jeff Gerwig, National Engineering Manager at Colliers International, partners with Fortis Warranty to ensure client assets run efficiently to support occupant comfort.
Colliers' master service agreement with Fortis helps clients save on roofing costs. If Gerwig can prevent a client from replacing a roof too early, it provides cost savings. So, Colliers uses an assessment tool to help their customers assess their roof and determine the right options.
With the pandemic reducing building occupancy across the commercial building landscape, clients are obviously looking for savings and to reduce capital expenditures as much as possible.
"Some of the trends that we've seen have been more toward indoor environments and, 'How do we protect our occupants through the HVAC systems?,'" Gerwig said. "So, we've worked with our clients to maximize capital expenditure savings."
Due to the costs associated with roof replacements, building owners seek to do what they can to maintain that roof's lifespan as long as possible. And, in 2020, roof replacements were not the main focus of commercial real estate owners and lessees.
But, as more occupants return to these spaces in 2021, roof considerations will once again become an issue, and alternative solutions to full roof replacements will be desired.
"It's our responsibility to provide our landlords with resources and alternatives," Gerwig said. "And where Fortis warranty is unique is in their ability to come out and value engineer an asset and determine exact roof replacement requirements. We're saving our clients half to two-thirds of what they would have paid for on a full roof replacement."
Follow us on social media for the latest updates in B2B!
Twitter – @MarketScale
Facebook – facebook.com/marketscale
LinkedIn – linkedin.com/company/marketscale
Latest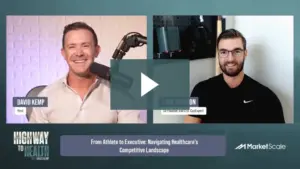 September 28, 2023
Navigating healthcare's competitive landscape requires innovative solutions addressing care quality and affordability. CapExpert is a game-changer in outpatient healthcare. It enhances asset management, ensuring the best care for patients. Luke Johnson, Co-Founder and CEO of CapExpert, spoke with Highway to Health's David Kemp on how CapExpert enhances asset management, bridging visibility gaps and streamlining […]
Read More