Absen Jobcast: Warehouse Administrator
The Warehouse Administrator provides warehouse support with a variety of clerical and administrative tasks. This position will also be a liaison with Absen HQ and must speak Mandarin. The minimum requirements include at least 5 years of administrative experience as well as a Highschool diploma or GED, however, a bachelor's degree is preferred.
Essential Functions:
Prepares correspondence and documents as directed. Contribute to the continual improvement and efficiency of the warehouse. Keeps accurate and up-to-date records of all outside vendors. Tracks warehouse inventory using SAP tracking system.Coordinates with HQ/Manufacturing on shipments and inventory tracking.Coordinates with Warehouse and Technical Service departments on shipments for demos, training, tradeshows, etc. Collect and analyzes data. Track trends and developments in assigned functional areas. Conducts studies, perform research and prepare reports. Strive to improve efficiency and reduce costs, adhere to purchasing policies, processes and procedures. Work closely with the receiving department to ensure proper supplies arrived. Trace delinquent arrivals from purchase orders. Perform all other duties as assigned by management.
Competencies:
Superior attention to detail. Ability to multitask and prioritize tasks ability to work alone as well as with a team. Excellent written and verbal communication skills. Ethical conduct. Legally authorized to work in the U.S.
Physical Requirements:
Must be able to lift up to 20lbs consecutively.
Education & Experience Requirements:
Must have a High School Diploma, GED, or equivalent.AA or Bachelors' degree preferred. Minimum 5+ years in previous Administrative role. Microsoft Office Suite experience required SAP experience preferred. Fluent Mandarin speaker.
With hundreds of installations across the USA, Absen America has quickly become the LED manufacturer of choice for a variety of prestigious projects. Highlights include sporting venues for the NBA, MLS, and NBC; casino installations for MGM Grand and Caesars Palace; premier events including the Ultra Music Festival, Comic-con, and the Emmys; and digital signage in the heart of NYC's Times Square.
If you or someone you know sound like a good fit for this role, you can Apply Here
Latest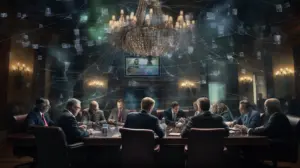 October 3, 2023
In August 2023, the National Institute of Standards of Technology (NIST) put out a request for comments on the Preliminary Update from the Internet of Things Federal Working Group (IoTFWG), which aims to provide the nation direction on how to improve IoT adoption and expand its use cases for the future of industrial, corporate, […]
Read More