Bipartisan Bill Proposed: What is Predicted of the Stock Market?
Politicians seem to have some of the best performing investment portfolios which is why the BiPartisan Restoring Faith in Government Act was introduced to prohibit congress member stock market trading. The bipartisan bill is sponsored by GOP Reps Matt Gaetz and Brian Fitzpatrick alongside Alexandria Ocasio-Cortez, amongst others.
On this episode of Untamed Ethos, host Dr. Joshua Wilson, who recently successfully defended his PhD dissertation, chats with guest Dr. Russell Rhoads, a Clinical Associate Professor at the Indiana University Kelley School of Business. The two discuss a new bipartisan bill that has been proposed that would prohibit stock trading in Congress.
Wilson was quick to propose that this marked a great opportunity for investment advisors to speak out in favor of the retail client. But in a capitalist society, should congress members be banned from being allowed to own stock and trade?
Rhoads noted, "If you go into Congress, you probably should, there should be some sort of mechanism in there where you get a money manager that, you know, uses one of those CFA, cookie-cutter solutions…and here's how we're going to allocate for you."
Dr. Rhoads and Dr. Wilson also discuss…
● How current events affect market volatility
● Where the state of the stock market lies
● Rhoads' prediction on the outlook of the stocks in the coming years
"The most favored number is a 25-basis point cut in September, and I just don't see that happening and I gotta figure out how to go about trading this because the only way you can really make money trading fixed income is if you have a different opinion than the rest of the market," said Rhoads.
Russell Rhoads, PhD, was previously head of research at EQDerivatives. He is now an Associate Clinical Professor at the Kelley School of Business at Indiana University. He has over three decades of experience in the trading and financial market industries. Rhoads is also a published author, including Candlestick Charting for Dummies, and The VIX Trader's Handbook, amongst others.
Latest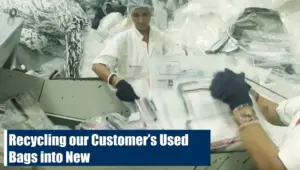 December 6, 2023
This video focuses on EcoLOK4, a groundbreaking product by CONTROLTEK that exemplifies innovation in sustainability. It highlights the process of transforming landfill waste into new deposit bags, with 90% of each bag's material being repurposed trash. This initiative not only reduces waste but also closes the sustainability loop, demonstrating CONTROLTEK's commitment to environmentally friendly […]
Read More