Building a Foundation: In Skilled Trades and in Your New Business
The current skilled trades gap is being felt everywhere. The larger population of skilled tradesmen are 50+ years old and there are not enough of them. There has been increased hardship getting the younger generations to join the skilled trades, leading to a growing shortage of people within the trades.
On today's episode of Tuesday's with Morrisey, Host, Adam Morrisey speaks with Cooper Newby, Co-Founder of Classet, to talk about some of the biggest challenges he's faced as a small business owner building a foundation and how he has impacted students and raised awareness for the trades industry.
"If you.are thinking of starting a business, one of the easiest ways to do that is to start a skilled trades business. if you have the skills, you can go get a bunch of money so what is appealing to people is the opportunity for anyone going into the trade," said Cooper Newby.
As the world becomes more and more electronic and digital, there will always be a need for skilled trade workers who need to physically come into your home, business,etc to fix your plumbing, your AC, or any of your appliances. The problem currently at hand is that many skilled trade businesses are struggling to find workers that are already skilled within their trade. Companies need less apprentices who are risky and need supervision, and more employees who hold trade experience. The goal that Newby mentions is working on getting students to enter the skilled trades fields earlier to increase the number of skilled workers with experience.
Morrisey and Newby also discussed…
The benefits of helping students gain early exposure in the skilled trades
What are some things to consider when beginning your own start-up business?
Balancing business and product development
How early adopters play a key role and can help with building a foundation for your new business
"If you can find the early adopters who are willing to put up with things when the break and willing to give you amazing feedback and ideas, that will be amazing," said Newby.
Cooper Newby is the Co-founder of Classet and a Stanford graduate from CCRMA (Center for Computer Research in Music and Acoustics). He holds a background in Mechanical Engineering and works not just in product design, but also in helping others find their own career path in the skilled trades.
Latest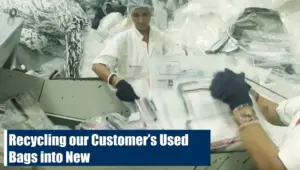 December 6, 2023
This video focuses on EcoLOK4, a groundbreaking product by CONTROLTEK that exemplifies innovation in sustainability. It highlights the process of transforming landfill waste into new deposit bags, with 90% of each bag's material being repurposed trash. This initiative not only reduces waste but also closes the sustainability loop, demonstrating CONTROLTEK's commitment to environmentally friendly […]
Read More