Diversity, Grit, & Falling Forward: Diverse Women Inspire

The Power Up with Manal podcast recently had the honor of interviewing Janitra Taylor, Chief Product Officer and a Philadelphia native. Taylor shared her inspiring story of growing up in a single parent household and having grandparents encouraged her that she could excel in anything that she endeavored, so long as she put the proper work into those goals. She was a product of their love and dedication, helping her to set herself up for success. Through her diligent studies during her time in the Philadelphia public school system, she rose to impressive accolades in higher education as she went on to become a double major in both marketing and accounting at Villanova University.
Taylor's story is a reminder that we should all focus on our own journey and not compare ourselves to others. We should strive to be better each day, challenge ourselves and draw inspiration from those who have achieved success. When Taylor seeks inspiration, she looks to stories of powerful, diverse women to motivate her.
Taylor believes that it is important to focus on your own journey and not compare yourself to others. She is passionate about giving back to young women and other diverse people to show them that if they stick to their path and put a plan together, they can do anything. It's also important to embrace our emotions, even in the workplace. Taylor shared her own experience of having to put on a facade and listening to music to get her motivated.
Concerning navigating the workplace environment as a woman, Taylor noted that when it comes to bringing our "whole selves" to work, there is a balance that needs to be struck between having executive presence and being true to one's own emotions. Taylor believes that it is harder to do this in a digital workplace, as we don't have the same opportunities to read body language or facial expressions.
Taylor reflected on these individual, personal aspects of herself, and making those connections with others as a key factor in her success as a manager as she rose throughout her career. "We're human," Taylor remarked, "And you know what, I think what's key is that what has helped me as a manager moving into more manager roles… You have no idea what people are putting up with from a day-to-day perspective."
The conversation ended in a similar note on how it began. When asked what motivates her on a daily basis, Taylor recalled a picture of her grandfather that she sees daily, and how it causes her to reflect on what he went through, and how he empowered her.
Be sure to watch this incredible premier of Power Up with Manal podcast, featuring host Manal Keen and guest Janitra Taylor and stay tuned for more incredible conversation that will help you charge your career, your passions, and your life.
Latest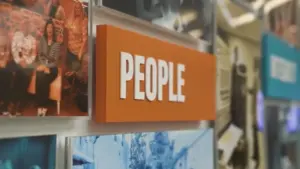 November 29, 2023
At IC System, the language of empathy speaks louder than the transactions of debt collection. In a compelling video feature, IC System's dedicated team casts a spotlight on their unique approach—combining heartfelt empathy with innovative solutions to navigate the often challenging landscape of financial obligations. IC System champions a path of compassion, delving deep […]
Read More