How Eco Material Technologies is Solving Business Problems with River Logic's Platform
As businesses face rapid changes in the industry landscape, the significance of network optimization and data-driven decisions has become paramount. In today's volatile market, companies seek innovative solutions to maximize growth, optimize margins, and identify new market opportunities. Eco Material Technologies, a rising force in the materials industry, shares their transformation journey driven by network optimization, financial integration, and advanced tools.
On this episode of RealTalks, Carlos Centurion sits down with Terese Hunwick, the VP of Supply Chain at Eco Material Technologies. Terese shares insights into their transformative journey using network optimization and digital planning twins to maximize growth, optimize margins, and make data-driven decisions. This episode explores their successful implementation of sales and operations planning (SNOP) with a backbone of network optimization, leveraging RiverLogic's advanced tools.
Main Points of Conversation:
Leveraging Network Optimization: Terese's journey of integrating network optimization to address market challenges and plan product distribution more efficiently.
Financial Integration for Improved Decision-Making: How EMT combines operational and financial data to quantify the impacts of decisions on profitability and margins.
Future Roadmap: Exploring the expansion of scope, incorporating financial constraints, and planning a five-year strategy with advanced tools for capital projects and improved financial planning.
Guest Bio:
Terese Hunwick, VP of Supply Chain at Eco Material Technologies, brings over two decades of experience in transportation, logistics, and bulk materials. With a background in public accounting and finance, she joined the company with a mandate to implement sales and operations planning, leveraging RiverLogic's network optimization tool. Terese plays a key role in driving data-driven decision-making, maximizing growth, and optimizing margins for Eco Material Technologies.
Latest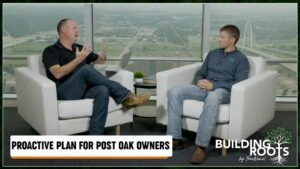 September 25, 2023
In this informative video, we delve into an exciting proactive program for post oak owners known as the TreeNewal Process (TNP). Join us as we explore how this innovative approach is revolutionizing tree care and nurturing healthier, long-lasting trees. Wes Rivers explains maintaining tree health is of paramount importance, and TNP offers a […]
Read More