Innovating the Customer Experience with Old-Fashioned Professionalism
Greg Crumpton lives by a simple mantra: Relationships drive business. Each week on Straight Outta Crumpton, Crumpton dives into the lost art of networking and speaks with the biggest influencers in business services to learn how they build, nurture and value their professional relationships.
Running a business is a tall order, particularly in the service industry. Consumer expectations are changing almost daily, and keeping up is imperative to stand out.
Tyler Kern and Greg Crumpton, host, Straight Out of Crumpton, gained some valuable insight on how service businesses can stand out from the crowd by talking to Aaron Salow, CEO, XOi Technologies.
According to Salow, service businesses are constantly looking for differentiators, and professionalism is a key part of that.
"I think the idea that, you know, we tuck our shirts in and we back our vans in the spots [is important]. We do background checks on our technicians," Salow said.
XOi Technologies aims to set itself apart by hiring the best technicians with the best training. Each and every interaction should be an excellent one and contribute to a powerful holistic experience for the customer.
He posed an important question for those in his industry. What are you doing from a customer's perspective to really impact the deliverable.
"So, it's really interesting to see, when you talk about that customer experience, where you can really impact that innovative ways," Salow said.

Latest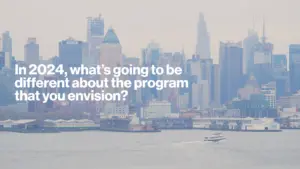 December 1, 2023
In the dynamic telecommunications landscape, Verizon's Partner Network continues to evolve, adapting to new trends and opportunities. For another segment featuring Mark Tina, VP of Indirect Channel Distribution and Channel Chief at Verizon Business Group, he explores exactly what types of significant changes and advancements the Verizon Partner Network will see in 2024. In this […]
Read More