Kristina Gursky Promoted to Vice President of Healthcare Client Success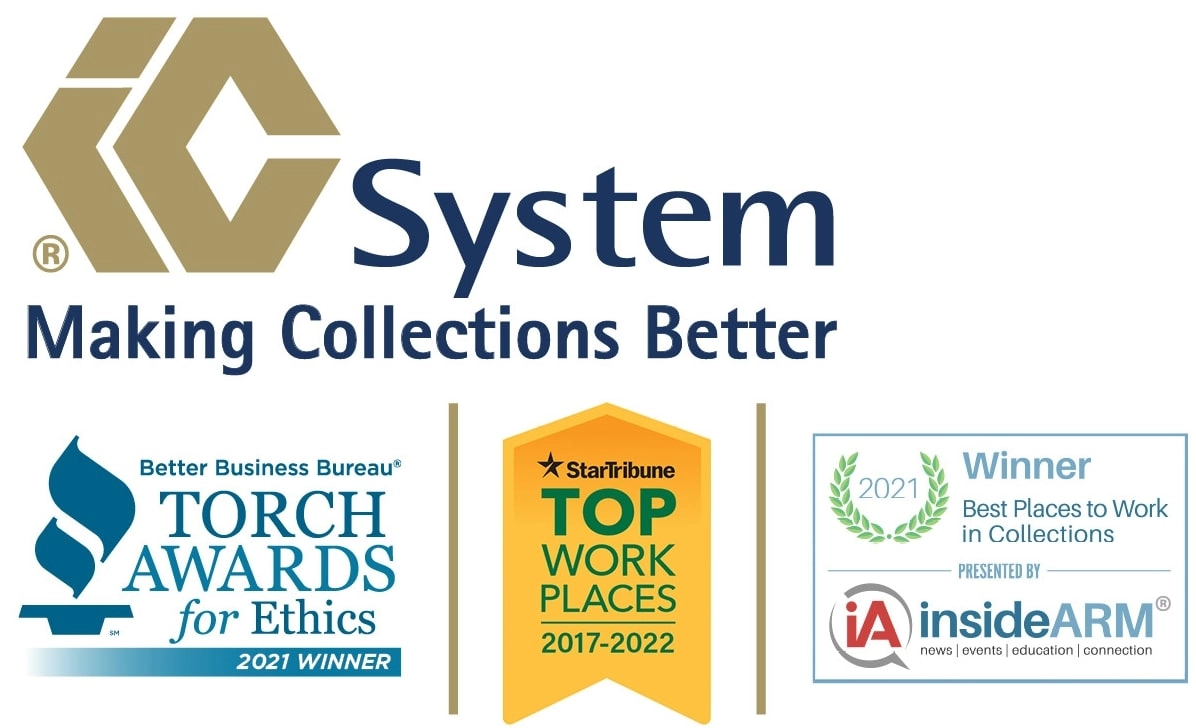 St. Paul, MN, January 24, 2023 – IC System, a nationally licensed collection agency headquartered in St. Paul, Minnesota, is proud to announce the promotion of Kristina Gursky to Vice President of Healthcare Client Success. Kristina will bring her extensive knowledge of the healthcare industry to this role.
"Kristina came to IC System as a process-improvement, strategy, and business analyst," observed Joe Erickson, IC System's Vice President of Human Resources and Client Success. "But most recently, she's led us in managing IC System's healthcare clients."
Kristina has been in the revenue cycle industry since 1999. She joined IC System in 2005 as a National Healthcare Account Manager, after serving as a Healthcare Collections Specialist for Wright Medical Center in Clarion, IA, for over four years. She also maintains close ties to the American Association of Healthcare Administrative Management (AAHAM).
In 2020, Kristina became a member of the AAHAM National Patient Financial Advocate Task Force. Kristina also serves as the President of the MN Gopher Chapter of AAHAM. Additionally, Kristina holds AAHAM Certified Revenue Cycle Professional credentials, her HFMA Certified Revenue Cycle Specialist designation and a degree in Healthcare Administration.
"Ultimately, Kristina is an expert in revenue cycle management," added Erickson. "And when I say 'expert,' I mean it. She is able to understand the complex nature of the healthcare industry. With this new role, she's going to be helping us push forward our strategic initiatives in the healthcare industry. It's a big job, but Kristina knows her stuff when it comes to this industry."
"Collecting past due amounts from patients is a tough job, made even more challenging when working with complex third-party reimbursement rules and increasing industry regulations," Kristina said. "I'm proud of the work IC System has done to ensure our processes remain compliant, patient-friendly, and solution-oriented while providing first-class service to our healthcare clients and partners. And I am excited to help IC System remain an industry leader in healthcare collection processes as the industry continues to evolve."
About IC System
IC System is one of the largest receivables management companies in the United States. Founded in 1938, IC System is a privately held accounts receivable management firm in its third generation of family ownership. IC System provides customized, tailor-made debt recovery solutions for healthcare, dental, small business, government, utilities, and telecommunications industries nationwide. Follow IC System on Twitter at @icsystem or on Linkedin.
Latest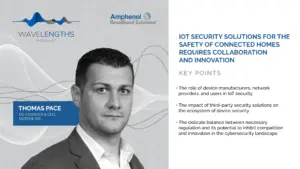 November 28, 2023
Since the introduction of smart devices, the world has increasingly become dominated by interconnected devices but IoT securitydemands are also growing. The "connected home" has shifted from what was once a futuristic concept to reality. With the global smart home market projected to reach $135.3 billion by 2025, the conversation around the security of these […]
Read More