Leading IT During a Pandemic: The Suite Spot
The Suite Spot is a fireside chat about all topics IT and OT. We will attempt to bring clarity to the business value of traditionally tech topics. We remove the fog of acronym war and deliver to you the value you need to make these complex technologies work for your business.
Powered by RedCircle
IT teams face difficult challenges every day. Add a pandemic on top, and it's going to take special attention to best practices and strategies to achieve operational goals.
On this episode of The Suite Spot, hosts Carlos Vargas, Paul Lewis and Howard Holton provide their insights on how best to lead IT forward, even during a period of uncertainty like this one.
"I think this is the most interesting crisis we've had since the 1920s' Spanish Flu," Holton said.
In the face of that nearly unprecedented crisis, Lewis said IT organizations have been forced to adapt.
"I don't think they have a choice but to change," he said. "The reality is a good portion of these organizations are at home. … IT's role has changed dramatically because of it."
There are four major concerns related to a crisis of this magnitude that the trio dove into, including:
How to manage capability, meaning how organizations are going to accomplish things that traditionally required more than one person in a room
Resiliency and capacity, which now need to be completely re-evaluated
Cybersecurity in terms of both keeping the bad guys out and in locking down many more "fronts" thanks to remote work
Digital transformation-related projects, which will take new shapes in light of new ways of doing business


Latest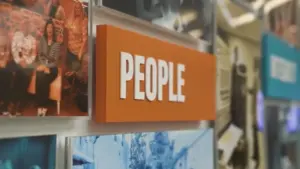 November 29, 2023
At IC System, the language of empathy speaks louder than the transactions of debt collection. In a compelling video feature, IC System's dedicated team casts a spotlight on their unique approach—combining heartfelt empathy with innovative solutions to navigate the often challenging landscape of financial obligations. IC System champions a path of compassion, delving deep […]
Read More