Scale with Sergio: The Tenets of Optimizing Operations and Efficiency
Scale with Sergio, a new MarketScale podcast, will offer MarketScale Executive Vice President, Operations and host Sergio Reyes a chance to engage with experts to deliver critical insights, discuss trends and lead the conversation on what's happening on the cutting-edge of their industries.
On this premiere episode, Reyes gave listeners an in-depth look at his journey to MarketScale and the idea that spawned Scale with Sergio – a desire for a true open forum where the best and brightest any given industry has to offer can educate and engage listeners.
Reyes was also joined by Highmark Health Senior Vice President of Operations Mike Tracy, who helped Reyes dive into the tenets of optimizing operations, which are particularly relevant during the current period of uncertainty and the push toward what's likely to be a new normal in the wake of the COVID-19 pandemic.
"It should always be the goal of any organization to proactively look at optimizing the operation, always challenging the status quo and continuously evolving," Reyes said.
Though Reyes and Tracy admitted that operational efficiency can devolve into a bit of a rabbit hole due to the extensive nature of the topic and ongoing search for innovative solutions and best practices, the duo distilled their decades of combined knowledge into a handful of key insights.
"We could talk about the 950 different things that make up optimizing operations, and it would probably be the last 'Scale with Sergio' that exists," Tracy said.
"(There are) three critical things that, really, everything else falls under. I like to look at optimizing operations from a people, process and technology perspective."
Reyes and Tracy outlined each of those umbrellas at length, providing a thorough look at how this threefold mindset can boost any business's operations.
Make sure to subscribe to keep up to date with every episode!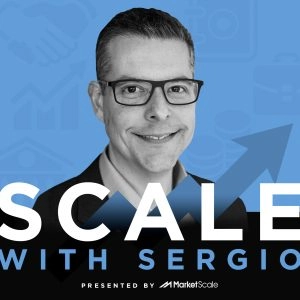 Follow us on social media for the latest updates in B2B!
Twitter – @MarketScale
Facebook – facebook.com/marketscale
LinkedIn – linkedin.com/company/marketscale
Latest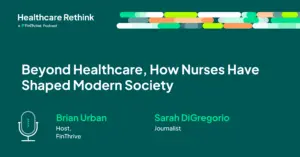 December 4, 2023
Nurses Have Shaped Modern Society beyond healthcare to stand as pivotal figures that transcend their traditional roles, influencing the broader spectrum of societal change. Healthcare Rethink, a FinThrive podcast hosted by Brian Urban, welcomes Sarah DiGregorio, Journalist, Author, and Speake,r to discuss her second book, "Taking Care: The Story of Nursing and Its Power […]
Read More