The Future of Food and Protein Alternatives is Sustainability
Alternative Proteins, produced from animal cells or fermentation, are designed to taste the same or better than traditional animal products at the same or lower price. By 2050, global meat consumption is projected to reach between 460 million and 570 million tons. Cultured meat, which comes from stem cells extracted from living animals, is the next generation of bio-manufactured alternative proteins. These advancements in farming technology and animal agriculture can increase the cost-efficiency and production of meat. But what is the future of food and protein alternatives for the sake of sustainability of our ecosystem?
On today's episode of Tuesdays with Morrisey, host Adam Morrisey speaks with Olivia Fox Cabane and Ira Van Eelen, co-founders of KindEarth.Tech, about the advancement in alternative protein technology.
Adam Morrisey, Olivia Fox Cabane and Ira Van Eelen discuss…
● Ethical considerations driving the choices of food and protein alternatives
● The risk involved with consuming protein alternatives as opposed to animal-based proteins
● The future of alternative protein and public acceptance
"There are lots of issues regarding the sustainability of the planet, especially in terms of preserving wildlife, natural environment, natural habitats, and ecosystems. We have a generation that has sincere considerations for animals hence killing animals for meat is not 100% sustainable, so protein alternatives are great. One popular misconception about cell- based meat is they do not taste good. However, the taste, texture, and nutritional value of cell- based meat will be the same, if not better, than traditional meat. Therefore, we are producing the same thing in the most energy-efficient manner," explained Ira Van Eelen.
"Most people do not realize that agriculture contributes about 24% of global greenhouse gas emissions." Therefore, if we are climate focused and seek to have the biggest impact possible, the focus should be on food alternatives because they are a source of less environmental pollution. The dairy industry should be investing in precision fermentation because it allows them to generate milk in a process similar to the production of beer without depending on cows. Finally, I would like to encourage students to attend our seminars because, like alternate proteins, they are the future," explained Olivia Fox Cabane.
Olivia Fox Cabane is a co-founder of Kind Earth Tech. She got a master's degree in German Business Law from the Ludwig-Maximilians-Universität München and a dual Master's degree in International Business and EU Anti-Trust & Competition Law from Université Panthéon Assas (Paris II). Olivia became known in the food industry for her landscapes mapping out food technology's most innovative companies, focusing on climate and environmental sustainability, alternative proteins, and impact investing.
Ira Van Eelen is a co-founder of Kind Earth Tech. She studied Political Science at the University of Amsterdam. She is the daughter of The Godfather of Culture Meat, "Willem van Eelen." In addition, she is passionate about design, software system integration, preventive oral health care, and educating teenagers.
Latest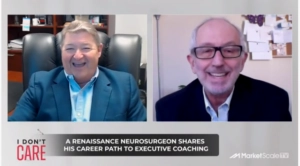 September 22, 2023
The healthcare industry grapples with an overload of information, patient safety concerns, and an increasingly digital landscape. This fact makes professionals who can bridge the gaps between various healthcare disciplines a precious commodity. In fact, according to the Healthcare Information and Management Systems Society (HIMSS), a lot of healthcare organizations and workers believe that […]
Read More