The Post-Pandemic Rise of P2P Platforms: Business Casual
Person-to-person or peer-to-peer (P2P) social payment apps such as Venmo, PayPal, Square Cash, Zelle and more have become increasingly popular over the last few years, particularly for younger generations. Rather than pulling cash out of your pocket, these P2P apps are tied to your bank account, credit or debit card, allowing users to virtually pay back friends for coffee, dinner or cocktails, or for amenities like haircuts and pet grooming services…even rent payments—all for free! But in a post-pandemic world, these apps have taken on a life of their own as people are seeking ways to tip service workers, donate to causes, and patronize businesses that moved to digital services during lockdowns. Further, these apps facilitated quicker access to coronavirus stimulus payments, driving more users to the platforms.
Powered by RedCircle
On this Business Casual segment, co-hosts Taylor Bagley, Tyler Kern and Daniel Litwin take on the rise of P2P apps, discussing their impact on both traditional banking and the unbanked customer, the ability to buy and sell bitcoin as well as trade equities, and other benefits such as how using the Square Cash debit card provides users with a rotating rewards program for delivery dining through DoorDash, grocery store purchases and more.
Tune into the Business Casual podcast each Wednesday and Friday to stay abreast of the recent trends and hottest topics impacting B2B and our world. And, be sure to check out MarketScale's industry pages for the latest thought leadership, news and event coverage.
Latest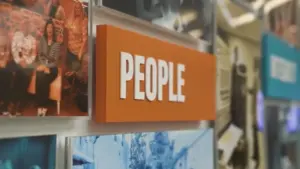 November 29, 2023
At IC System, the language of empathy speaks louder than the transactions of debt collection. In a compelling video feature, IC System's dedicated team casts a spotlight on their unique approach—combining heartfelt empathy with innovative solutions to navigate the often challenging landscape of financial obligations. IC System champions a path of compassion, delving deep […]
Read More