The Secret Sauce for Creating a Powerful Video Series
Live broadcast Today
3 PM CT on 8/10
Ever wondered what goes on behind the scenes to make a hit TV series? Here's your chance to find out!
Magilla Entertainment Owner and Executive Producer, Matt Ostrom joins B2B weekly to share how he finds opportunities and builds hit shows.
What's on the Agenda?
The art of creating compelling human stories in unscripted content.
The secret sauce of a great show.
The magic of repeatable activities.
The spectacle aspect.
Keeping the audience engaged: The struggle, growth, and reward.
Join us for the live broadcast at 3:00 PM CT tomorrow (8/10).
Latest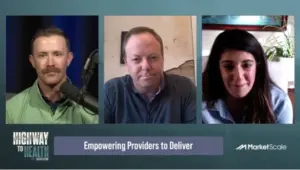 December 6, 2023
The healthcare industry is undergoing a significant transformation, driven by the need to improve patient experiences, access, and outcomes. Amidst this shift, contract lifecycle management (CLM) is emerging as a critical tool for healthcare providers. With the increasing pressure on cost management and compliance, healthcare organizations are seeking solutions that streamline operations and enhance […]
Read More