3 Big Deals in EdTech This Week (July 10)
 CampusLogic, the category leader in student financial success, announced that it has acquired RaiseMe, a social enterprise focused on expanding access to higher education, especially among low-income and first-generation students.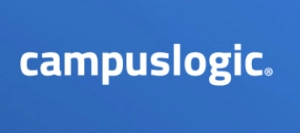 This acquisition brings together two champions of student financial success, which will drive more integration and innovation in this mission-critical category. This combined effort empowers colleges and universities to enroll, engage, and retain more students at a time when these numbers are threatened by the pandemic and a vastly changing higher education landscape. Institutions will also be able to attract a higher percentage of low-income and first-generation students, which will help accelerate goals to broaden diversity on college campuses.
"We believe that student financial success means students go to college knowing they can fund their education from their first day through graduation," said Gregg Scoresby, CEO and founder of CampusLogic. "RaiseMe has created a truly innovative solution that helps remove the financial barrier upfront, especially for low-income students. I have been following RaiseMe for years and I know that our combined companies will recreate the entire student financial journey."
RaiseMe began with a mission to expand access to higher education so that every student has a shot at the American Dream. Rather than waiting until the end of high school to earn scholarships, which is often too late in the student journey to impact their enrollment, RaiseMe enables students to earn scholarships throughout high school, starting as early as 9th grade. To date, students on RaiseMe have earned over $6 Billion in "micro-scholarships" for accomplishing things that best prepare them to succeed, such as earning good grades, volunteering in the community, and participating in extracurricular activities. RaiseMe's newest student success platform offers current undergraduates, such as community college students intending to transfer, the opportunity to earn additional merit aid for completing specific academic and behavioral milestones.
"By the time students on our platform get their acceptance letters, they are already financially on their way and engaged with colleges that are a good fit for their interests and skills. Knowing earlier in their journey that they already have some of the funding they'll need gives them the confidence to pursue their college ambitions. That's where CampusLogic comes in," stated Preston Silverman, CEO and founder of RaiseMe. "RaiseMe gives students the hand up to get on their path to college, and  CampusLogic takes their hand and leads them through to graduation day and beyond. Our goal, together, is to help millions of students achieve their education goals with confidence and clarity."
More than two million students across the country are already using the RaiseMe platform to earn micro-scholarships from leading colleges and universities across the country, such as Penn State, Tulane, University of Chicago, ASU, and Syracuse. The RaiseMe platform will become part of CampusLogic's growing suite of award-winning education technology. The company most recently launched VirtualAdvisor – an AI-powered virtual assistant that streamlines and personalizes the student financial aid experience.
While RaiseMe will remain in San Francisco, CA, its 30 employees and 300 college and university customers will become part of the CampusLogic family. CampusLogic was recently ranked #1 in the U.S. for technology in the education sector on the Inc. 5000 list, and ranked the 81st Fastest-Growing Company in North America on Deloitte's 2019 Technology Fast 500.

Veritas Capital ("Veritas") and Leeds Equity Partners ("Leeds Equity"), two leading private investment firms, today announced the combination of education technology leaders Campus Management, Campus Labs, and iModules. Rebranded Anthology, the new company will help transform the higher education marketplace by connecting colleges and universities with real-time, cross-departmental data to drive actionable insights that advance institutional missions.
Anthology's combined technology footprint in higher education includes more than 2,100 unique institutions in over 30 countries with 14 cloud-based solutions that support the entire student lifecycle. Anthology has nearly 1,400 employees worldwide and will be led by Chief Executive Officer Jim Milton. The company is headquartered in Boca Raton, FL, with offices globally in Buffalo, NY; Kansas City, MO; Bangalore, India; London, UK; and São Paulo, Brazil.
"Anthology is harnessing the collective power of three industry leaders encompassing data-driven technology, decades of higher education expertise and innovation-focused leadership to deliver a transformative data experience for institutions," said Jim Milton, CEO of Anthology. "I'm grateful to be leading Anthology in the development of industry-first solutions that will help institutions unify their data, improve student engagement, enhance operational efficiencies and propel online giving in support of their communities and unique missions."
Anthology's innovative solutions are designed leveraging Microsoft technology, including Microsoft Azure, Microsoft Office 365, and Microsoft Dynamics 365. Anthology will deliver innovative solutions in four key areas:
Leverage industry-leading capabilities in Student Information System (SIS), Enterprise Resource Planning (ERP), institutional effectiveness, and compliance solutions to aid institutions in managing operations and navigating changing regulation

Build upon existing leadership position in CRM solutions to support recruiting, enrollment, student success, and alumni engagement and deliver a holistic view of constituent relationships

Enhance understanding of the student experience with strong offerings in assessment management and student engagement

Deliver data visualization and analytics to empower decision-making by institutional administrators
"The creation of a new company that will enhance an institution's access to data, analytics, and insights and will continue to accelerate the evolution of the technology landscape in higher education is welcomed and needed," said Anthony Salcito, Vice President of Worldwide Education, Microsoft. "Our pre-existing relationships with the companies who combined to create Anthology will only get stronger with the innovations and opportunities we have to grow together."
"Going forward, Anthology will be best positioned to provide end-to-end software solutions and rich data insights to help each higher education institution execute its unique mission and vision," said Ramzi Musallam, CEO and Managing Partner of Veritas. "We recognize these industry leaders are incredibly complementary platforms with a shared commitment to student success."
"In working with Jim Milton for the past five years, and other members of the leadership teams at Campus Management, Campus Labs, and iModules, I know that Anthology is going to be a culturally rich company that embraces innovation and dares to disrupt the status quo. Leeds Equity is looking forward to working in concert with management and Veritas to drive and support Anthology in its mission to promote change and improve institutional effectiveness in higher education," said Jacques Galante, Partner at Leeds Equity.
Infobase, the award-winning provider of the Infobase Learning Ecosystem, which delivers interactive learning experiences and award-winning digital reference content to the school and library community, today announced the acquisition of Hoonuit's Professional Development and Training Platform, the leading solution for educators needing to improve student learning and meet district, state, and department objectives. With this purchase, Infobase empowers educators with the professional development and training resources they need to create college- and career-ready students.
Helping Educators Close Student Learning Gaps

Infobase is now positioned to connect educators with the solutions they need to fill learning gaps, provide social-emotional learning support, and successfully utilize distance learning technology through the COVID-19 pandemic and into the future. 
"Over the last few months, we've listened to teachers, professors, and librarians describe their struggle to deliver the right content effectively and efficiently to students and parents," explained Paul Skordilis, president and CEO of Infobase Holdings. "With the purchase of Hoonuit's courses and learning delivery system, Infobase meets educators where they are, providing the knowledge they need to take action and help their students—and themselves—excel."
"With our hyper-focus on providing industry-leading analytics to education, we're excited to see Infobase further develop and enhance the professional development and training solution," said Paul Hesser, CEO of Hoonuit. "This sale and ongoing partnership will allow us to continue delivering aligned professional learning content through our analytics platform, benefit from improvements that will be made by Infobase, and have greater flexibility to focus more efforts and innovation on data management and analytics."
Infobase's rich history of providing factual and trusted content to K–12, academic, and public library educators is now enhanced by Hoonuit's robust coursework and professional learning delivery system, which provides the ability to create content, assessments, and competency-based micro-credentials.
Digital Technologies Transform Learning
The coronavirus pandemic forced educators into new methods of teaching, and students into new learning environments. While 87% of educators report the move from face-to-face to online instruction was a "very serious" or "somewhat serious" obstacle (Educators for Excellence, May 28, 2020), most studies suggest that online learning, when done well, increases retention and engagement. Hoonuit's professional development and training opportunities support educators in facing these challenges.
The content from this acquisition offers more than 1,600 courses, including 100,000 videos across 50+ topics:
Digital Literacy and Citizenship

Digital Tools and Technology Integration

Whole Child Social-Emotional Learning

College and Career Readiness

Special Populations

Personalized Learning

Instructional Strategies 

New Teacher Induction and Onboarding

School Improvement
Educators Can Earn Professional Development Credit, Utilize Their Own Content, and Assess Learning
Hoonuit's learning pathways are aligned to all 50 states' teacher evaluation standards, as well as the Danielson Framework for Teaching, Marzano's Instructional Framework, ISTE Standards for Students and Educators, the McREL Teacher Evaluation System, and the Standards for Professional Learning. 
Beyond its robust content library, Hoonuit's delivery platform provides the ability to upload courses a district has already built in order to meet certain district initiatives, including adding custom assessments.
Closing Learning Gaps and Using Technology to Enhance Learning
With the purchase of Professional Development & Training Solutions, Infobase empowers educators to optimize their virtual classrooms, engage students through distance learning, and employ social-emotional best practices to reach the whole child, especially through this challenging time. 
While educators will be adapting new teaching strategies and online management tools this fall, the professional learning requirements they'll be obligated to meet, from teacher relicensure expectations to national and state standards, remain the same. With this addition to the Infobase Learning Ecosystem, educators across the globe can truly manage their entire educational experience with Infobase. 
Hoonuit Continues an Investment into Analytics
By divesting itself from professional development, Hoonuit will be able to accelerate its innovation in intuitive dashboards, the use of predictive analytics, research-based workflows, student goal setting, school and program improvement planning tools, and mapping technology—providing educators with the most complete education data management and analytics solution available.
Latest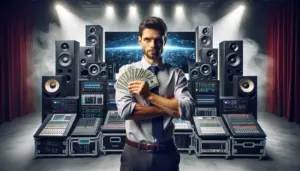 December 8, 2023
Mastering AV sales strategies in a global professional audio-visual (Pro AV) market, poised to reach $79.2 billion by 2028, requires much attention to detail. The surge in demand from corporate, government, and institutional sectors, driven by the need for enhanced productivity and efficient working environments, gives AV sales pros a lot of opportunity. In […]
Read More