EdTech Tools Weren't Designed for this Crisis, and We Must Evolve
A rousing cheer for the educators, the parents and, yes, the technologists who have stepped up to keep learning going during these past weeks. They, too, are superheroes.
Now let's have a real conversation about what "school" is going to look like going forward. As governors and districts wrestle over new policies, all we know is that school will be very, very different.
In spite of the effort, the creativity and the money that we've poured into education technology over the past decades, we, as an industry, must acknowledge a powerful if vexing truth: Not even the best among us designed products to be used under these conditions.
Read the full article at EdSurge.
Latest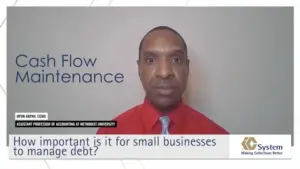 December 8, 2023
Effective debt management through a robust accounts receivable system is essential for small business cash flow and growth, necessitating automated payment schedules and strategic policy adjustments. Collaborating with a collection agency as a strategic partner can enhance revenue recovery while preserving positive customer relationships. How critical is effective debt management for the financial health […]
Read More