What Can Your Business Learn from Classrooms?
COVID-19 has presented us with the largest beta test in history when it comes to remote work and learning. UNESCO estimates more than 1.37 billion students in 138 countries, representing more than 3 out of 4 children worldwide, were sent home from school and forced to "Zoom it in" for the rest of the year. Businesses, ministries of education across the globe and school districts across North America raced to provide both devices and Internet access to workers and students, to varying degrees of success.
Even the most technologically advanced companies and schools had the impossible task of trying to transition effectively. Recent data suggests the experiment basically failed when it came to student based learning—1.6 million students across 1,364 districts that engaged in remote instruction in the US shows that students are on track to lose up to 49% (about 5 months) of their potential reading growth by the start of next school year
For many educators, the most essential aspect wasn't whether or not lessons were synchronous or asynchronous or if students achieved state standards. Grades and attendance figures were thrown out the window. What was most important—establishing a connection with their kids and offering comfort and reassurance, intangibles that are known in education circles as Social and Emotional Learning (SEL). The same approach can be applied by business leaders.
The Collaborative for Academic, Social, and Emotional Learning (CASEL) defines SEL as the process through which people acquire and effectively apply the knowledge, attitudes, and skills necessary to understand and manage emotions, set and achieve positive goals, feel and show empathy for others, establish and maintain positive relationships, and make responsible decisions.
These concepts have long been entwined in the way educators instruct and inspire children. The same can't be said for corporate environments. But combining the stressors of the pandemic with the recent unrest and upcoming election, and SEL should be at the top of every business manager's to-do list.
Follow us on social media for the latest updates in B2B!
Twitter – @MarketScale
Facebook – facebook.com/marketscale
LinkedIn – linkedin.com/company/marketscale
Latest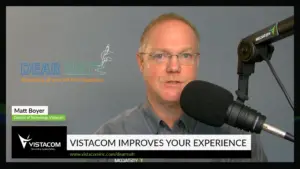 December 11, 2023
In a time when the AV industry supply chain faces unprecedented challenges, understanding its current status and future trajectory is crucial. In this week's segment of "Dear Matt," presented by Vistacom, host Matt Boyer, the Director of Technology at Vistacom, brings his over 30 years of experience in the audiovisual industry to the status […]
Read More