Expanding Career Choice Pathways for High Schoolers
High schoolers face a lot of pressure in making decisions about their futures. The crux of those decisions stems from one core issue: career choices. Are kids equipped to make a life-defining decision at such an early age?
A 2021 Joblist survey found 48% of people felt their parents strongly influenced their career path, with 40% feeling pressure to follow their parents' career advice. Whether selecting a college and a major or choosing a trades field, the pressure on high schoolers to plot their future before they turn 18 is enormous.
Are teens getting enough exposure to career choices and paths to make informed decisions? Are schools equipped to provide the guidance required to give kids the tools they need to explore the possibilities properly?
One organization that aims to change the paradigm is American Student Assistance. CEO and President Jean Eddy recognizes the need to expand students' exposure to various career options.
Jean's Thoughts
Sadly, many of today's young people aren't prepared to make informed, confident decisions about what to do after high school. In fact, research shows that more than 65% of high school students and recent grads feel they need to know more about careers earlier in their education journey. That's why at American Student Assistance, we are changing how young people learn about careers and navigate paths to successful futures that make sense to them.
We guide and provide tools so students can understand how their interests and passions connect with their abilities. Schools and parents can also play an important role by helping kids explore careers early and often, starting in middle school and introducing them to self-directed digital experiences outside the classroom, letting them try on different careers through work-based learning opportunities like internships, job shadowing, and apprenticeships. These actions can empower young people to embark on the best career path long before graduating high school.
Latest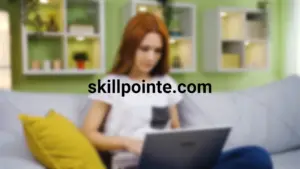 November 30, 2023
Adopting an entrepreneurial mindset is increasingly essential in today's diverse professional world. This approach, emphasizing resilience and innovation, is applicable in various careers, encouraging individuals to see opportunities in challenges and to think beyond conventional methods. SkillPointe recognizes the importance of aligning this entrepreneurial spirit with career aspirations. The organization assists individuals in transforming […]
Read More