Funding Our Future with EdTech Entrepreneurship
Celebrating the leaders and experts that are powering education into the future, host JW Marshall sets out to ask the "right questions" in EdTech to understand the changes in policy and technology that will power our universities, tradeschools, and companies – and drive growth in upskilling certifications.
The digital revolution has impacted nearly every facet of our world, and K-12 education is certainly no exception. Fostering self-learning, creativity and a sense of collaboration among students, EdTech opens up prospects for customized learning based on a scholar's strengths, skills and interests, making learning more interesting and exciting for students. Disrupting traditional education like never before, EdTech entrepreneurs are empowering educators with an ever-growing assortment of high-tech tools, enabling powerful breakthroughs in the way students learn and achieve more.
With multidimensional career experience that includes invaluable roles in education, entrepreneurship and investing, Graham Forman, the Managing Director and Founder of Edovate Capital, created his company with a goal to back impact-focused seed stage K-12 companies with both investment and advisory support, helping entrepreneurs navigate the early stages of EdTech company formation. And on this episode of Voices of eLearning, MarketScale host J.W. Marshall sits down with Forman to discuss the state of EdTech VC, how the pandemic has affected education, the increase in investments in 2020, and the types of funding currently available and/or needed for EdTech entrepreneurs.
"Over a number of years, we've seen an acceleration in digital adoption in schools and districts across the country. But the pandemic forced all of us—K-12 specifically—to go to remote and virtual learning virtually overnight." Forman further explained, "This has created tremendous interest around investing in this space and we see an increased level of venture activity across all forms of education—from early childhood, to K-12, to higher ed, and to adult learning as well."
To learn more about how and why Graham Forman and Edovate Capital provides EdTech startups that don't fit the typical VC profile with alternative funding solutions, tune into the podcast now.

Latest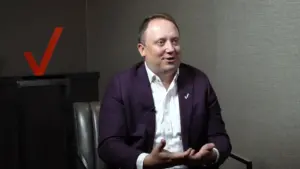 December 1, 2023
For a special episode of The Verizon Partner Network the focus was on the considerable role of partnerships in the Verizon Partner Program and the leaders shared their perspectives on the initiative. Their conversation brought about a lot of thought-providing context on the evolving telecommunications landscape. In today's era, collaboration and integration are key to […]
Read More