How Can the Gig Economy Unleash Talent in a Disrupted World?

Gig economy jobs have become increasingly common over the last decade or so. This economy is centered on flexible work that provides each worker with a wider degree of independence than a typical 9-5. While it might not work for everyone, there\ are certain aspects to the gig economy which could lead passionate people to big gains in their future. So, how can the gig economy help change the world?
In this newest episode of DisruptED, Ron J. Stefanski hosts a conversation with special guest Dr. Chaz Austin, about the future of the gig economy. Dr. Chaz has taught over sixty different courses over the years, but mainly focuses on business. After getting into education, almost by accident, he realized there was a missing step in education. Dr. Chaz said, "I found a gap between what's taught in school and the business world, the real world…education lives in the past, we're still training people for the factory workplace of the early 20th century."
Stefanski and Austin discuss…
● Why education needs an overhaul
● How everything in life is an interpretation and believing this is empowering
● How to understand the various 'rules' within the gig economy in order to shift a hobby into a monetized venture
"…If anyone's done this kind of work and sits in my classroom, it's straight out of that work. It's empowering and inspiring people and letting them see what's possible in their lives that they hadn't seen before…," said Dr. Chaz.
Dr. Chaz has worn many hats throughout his life as an educator, including working in academia, leadership coaching, and as a TEDx speaker. He is a graduate of the City College of New York with a BA in Sociology, earned his MA in Broadcast Communication Arts from San Francisco State University, and his Ed.D in Organizational Leadership from Pepperdine University.
Latest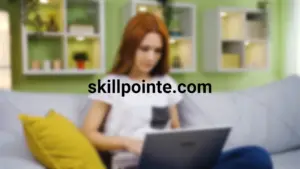 November 30, 2023
Adopting an entrepreneurial mindset is increasingly essential in today's diverse professional world. This approach, emphasizing resilience and innovation, is applicable in various careers, encouraging individuals to see opportunities in challenges and to think beyond conventional methods. SkillPointe recognizes the importance of aligning this entrepreneurial spirit with career aspirations. The organization assists individuals in transforming […]
Read More