Differentiation Done Right: How to Guide Learning Opportunities at School and Home
Back-to-school season this year is unlike any other. With the pandemic forcing schools across the country to rethink the way they educate students, the spotlight is on differentiation and how educators will reach students at an individual level through online or socially distanced class learning.
Megan Axtman, Reading Specialist at Taft Elementary, Boise, ID, shared some of the best practices her school's developed to meet students' needs in this unprecedented time in education.
"For the first three weeks of school, our school district will be entirely online," Axtman said.
And the school district will evaluate the situation and make in-class recommendations based on the coronavirus status after that point.
The online program was not something the school district had in place before the pandemic, and it worked over the summer to develop a full-time online curriculum.
"From the teacher's side, we now have a little experience under our belts in how to handle online learning and a little more time to prepare," Axtman said. "In the spring, we couldn't guarantee that all kids had equitable access to what we wanted them to have in terms of online. For the fall, all kids in our school have internet access and can log in to get the online learning they need."
Assessing student progress and needs can be a challenge in an online environment. Axtman said Taft elementary employs various tools, such as Istation Reading, to help with these assessments.
"Istation is our state's main assessment tool for reading and all the categories within reading," Axtman said. "We use it many times a week for self-paced instructional learning lessons the kids are working through based on their assessment results."
Be sure to subscribe to our industry publication for the latest news, videos, and podcasts in the Education & Technology Industry.
Latest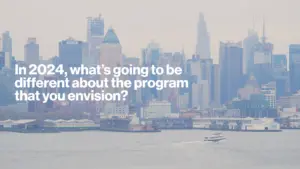 December 1, 2023
In the dynamic telecommunications landscape, Verizon's Partner Network continues to evolve, adapting to new trends and opportunities. For another segment featuring Mark Tina, VP of Indirect Channel Distribution and Channel Chief at Verizon Business Group, he explores exactly what types of significant changes and advancements the Verizon Partner Network will see in 2024. In this […]
Read More