How to Influence People Without Being Manipulative: Quicksilver
As the old adage goes: "In business as in life, you're always selling." This is certainly true for corporate learning professionals who need to influence others to change their behaviors to improve business performance. But, how do you influence others without being manipulative?
On today's video episode of Quicksilver: A Behind the Scenes Look at The eLearning Alchemist Podcast, host Clint Clarkson and guest Joel Silverstone discuss the difference between manipulation and influence and the role persuasion plays when we want to influence others. Joel is the founder of Silverstone Communications and host of the "This Feels Right Podcast." He's trained for corporations around the world on topics such as customer service, leadership, and sales all over the world.
Joel says that "Manipulation is when we are pushing. Influencing, in a good way, is when we are pulling it in."
This distinction is incredibly important for anyone in sales or in training. When we manipulate, we try to get others to do what we want them to do for us. When we influence, we take the time to understand the needs of others and to fill those needs. It's also important to recognize that while intent certainly matters, we can be manipulative even if we have good intentions or are simply doing our jobs. A significant component of being influential without being manipulative is empathizing with the other person or people.
Joel references the classic negotiation book Getting to Yes, when he encourages us to be "Hard on the problem. Soft of the people." A problem-focused approach to influencing others gives trainers and other L&D professionals a powerful tool to be more impactful in their organizations.


Latest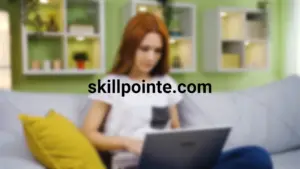 November 30, 2023
Adopting an entrepreneurial mindset is increasingly essential in today's diverse professional world. This approach, emphasizing resilience and innovation, is applicable in various careers, encouraging individuals to see opportunities in challenges and to think beyond conventional methods. SkillPointe recognizes the importance of aligning this entrepreneurial spirit with career aspirations. The organization assists individuals in transforming […]
Read More