How To Make Schools Cybersafe
Before the pandemic, the number one biggest threat to school districts was the compromise of their SIS. Malware, phishing, and ransomware events were rising, and continue to rise, exponentially. In this episode, Rivka Tadjer and Eric Lankford, experts from the K12 Security Information Exchange (K12 SIX) – a new national non-profit dedicated solely to helping to protect public and private K-12 schools from cybersecurity threats – detail those issues and offer strategies to combat them.
You can join in further conversation next week for a free half-day of virtual presentations and panels on the evolving cybersecurity challenges facing the education sector, and the innovative strategies needed to mitigate them.
REGISTER HERE for the complimentary half-day of learning and sharing of best practices/
Sessions will include:
• An overview and analysis of recent school cybersecurity incidents, based on data from the K-12 Cyber Incident Map
• A moderated discussion on incident response, lessons learned, and best practices from education practitioners who have experienced significant cybersecurity attacks and incidents
• A panel on best practices including how to work with law enforcement, attorneys, and cyber insurance providers when school cyber attacks occur
• Roles for state and federal policymakers in mitigating school cybersecurity risks. Speaker and session details are available on www.k12six.org.
About K12 SIX
Kindergarten Through Twelfth Grade Security Information Exchange (K12 SIX) is a cyber and physical threat intelligence sharing hub for schools, to aid in preventing and mitigating attacks. This non-profit member community is a cost-effective forum for crowdsourcing security information among a vetted, trusted group of professionals with a common interest, using common technology and with supporting, independent analysis from the K12 SIX security staff. K12 SIX is currently recruiting members and sponsors. Please visit www.k12six.org to learn more and to take advantage of a free one-year membership for eligible K-12 organizations for a limited time.

Latest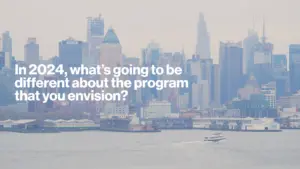 December 1, 2023
In the dynamic telecommunications landscape, Verizon's Partner Network continues to evolve, adapting to new trends and opportunities. For another segment featuring Mark Tina, VP of Indirect Channel Distribution and Channel Chief at Verizon Business Group, he explores exactly what types of significant changes and advancements the Verizon Partner Network will see in 2024. In this […]
Read More