Making Lemonade from the Pandemic with Berj Akian of Classlink: Remote Possibilities

Berj Akian doesn't want to hear about going back to normal. As the founder and CEO of Classlink, he has long advocated for the removal of barriers between students and impactful education content. The way he sees it, the pandemic has created new opportunities to improve this dynamic even more. In this episode he discusses how the education industry can take advantage.
ClassLink solves the problem of too many passwords, and too many files scattered about. It's a one click single sign-on solution that gives students access to everything they need to learn, anywhere, with just one password. With more than 6,000 single sign-on connectors and comprehensive use of open technology standards, ClassLink is the most inclusive single sign-on platform in education today. The technology is accessible from any computer, tablet or smartphone, making ClassLink the ideal solution for 1 to 1 and Bring Your Own Device (BYOD) initiatives. ClassLink Roster Server easily and securely delivers class rosters to any publisher using open technology standards. ClassLink Analytics gives decision makers the usage data they need. ClassLink OneSync automates account provisioning and reconciles accounts in real time.
ClassLink was recently chosen as the winner of the 2020 EdTech Digest Cool Tool Award for the Administrative Solution category.
Administered by EdTech Digest and celebrating their 10th Anniversary, the EdTech Awards are the largest education technology recognition program. The awards recognize people in and around education for outstanding contributions in transforming education through technology to enrich the lives of learners everywhere.
In addition to winning the Administrative Solution category, ClassLink was also chosen as a finalist in five additional award categories including:‍
Classroom Management Solutionor
District Data Solution
E-learning, Blended, or Flipped Solution
Higher Education Solution
EdTech Digest Trendsetter Award
Product or Service Setting a Trend


Latest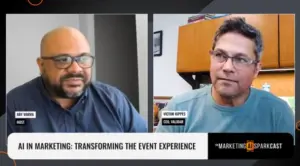 November 28, 2023
AI has been gradually changing the landscape of event technology at a very rapid pace. In an industry where staying ahead of technological trends is crucial, AI's impact on marketing and event management has become increasingly significant. As witnessed in the rise of account-based marketing and enhanced personalization, AI is effectively reshaping how events […]
Read More