MarketScale EdTech 12/27/18: Will VR Transform the Classroom or Empower it?
Today's MarketScale EdTech podcast show takes the tech fight to the classroom, analyzing three different perspectives on how and why technology is taking the lead in more engaging, adaptive education. Whether it's with immersive technology like VR, the replacement of textbooks with digital nonfiction, or the modern teacher's methodology in the classroom, it's clear that the industry is in a time of transition. Give this podcast a listen for a look at which tried and true traditions of the classroom are making way for their more engaging digital counterparts.
BATTLE FOR THE CLASSROOM: DIGITAL NONFICTION VS. TRADITIONAL TEXTBOOKS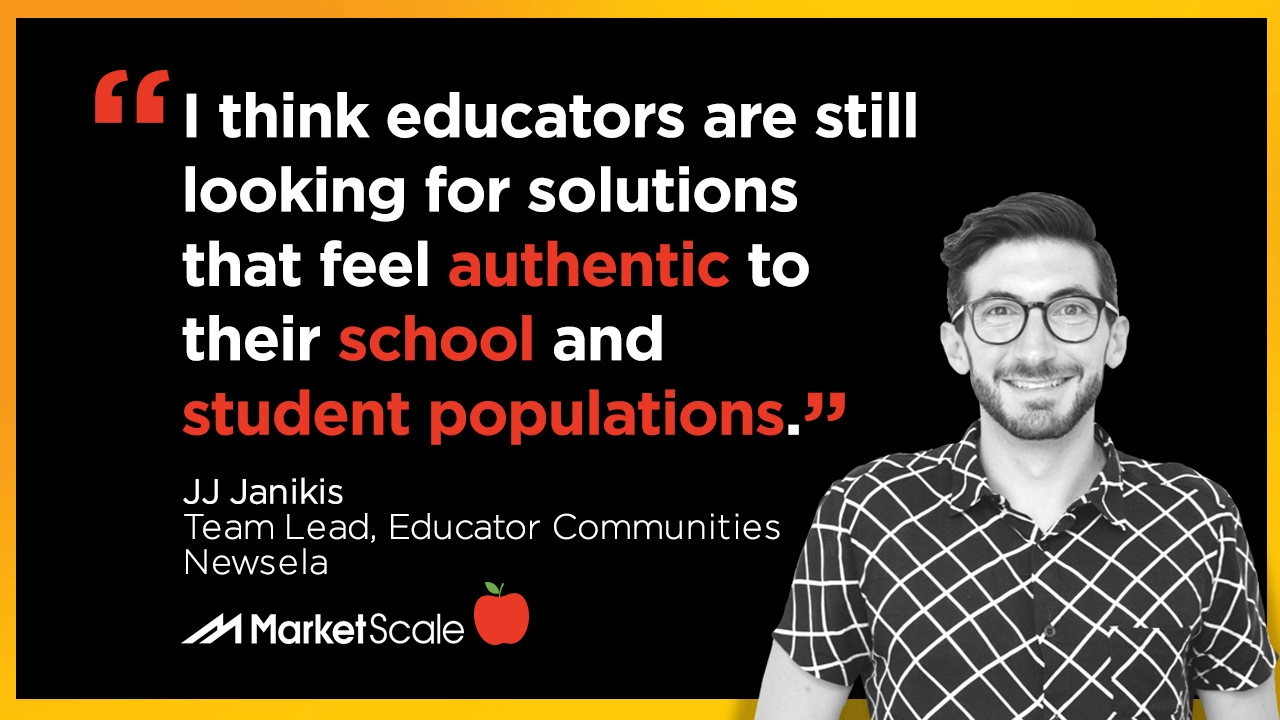 With the earliest book believed to date further back than 2500 B.C., the written word in book form has been an enduring mainstay of educators around the world for thousands of years. But with more material available digitally, the demise of the iconic textbook is seems more eminent. Returning guest JJ Janikis, Manager of Education Communities at Newsela, joined MarketScale's podcast today to discuss the benefits and drawbacks of digital nonfiction, how to get the most out of digital content in the classroom, and what the future holds for old school textbooks.
According to JJ, the educational landscape is changing rapidly. "I say in the last 5 years, that's where I've seen a huge transformation from really a focus in digital tools in the classroom serving more of a purpose directly in instruction—where teachers are leveraging the tools to help students read in a way that's more personalized and increasing the engagement to the individual student," Janikis said. Explaining some of the pros to digital nonfiction when compared to the traditional textbook, JJ remarked, "I think the benefit is that when you use something that's digital, it has the ability to change more frequently and change in response to the needs of the teacher and to the classroom. Whereas a textbook, once it's printed, the world continues to change, and that textbook remains fixed. Digital tools can be readily adapted to respond to the world climate and the classroom climate."
As far as the future of the textbook, JJ feels that every teacher must make the decision that is best for their classroom. "I think that ultimately it's what the teacher really needs to better their instruction, so if a textbook is what they need, then, of course, I think that's what is going to best leverage them. I come from a mindset where that no longer became what I needed. I could see the relevance to finding text in a digital climate, in a digital atmosphere—whether it be Newsela or using and pulling from other nonfiction platforms or news platforms to really fit the sequencing that I needed," Janikis said.
WHY IMMERSIVE TECHNOLOGY IS TRUMPING TRADITIONAL MEMORIZATION LEARNING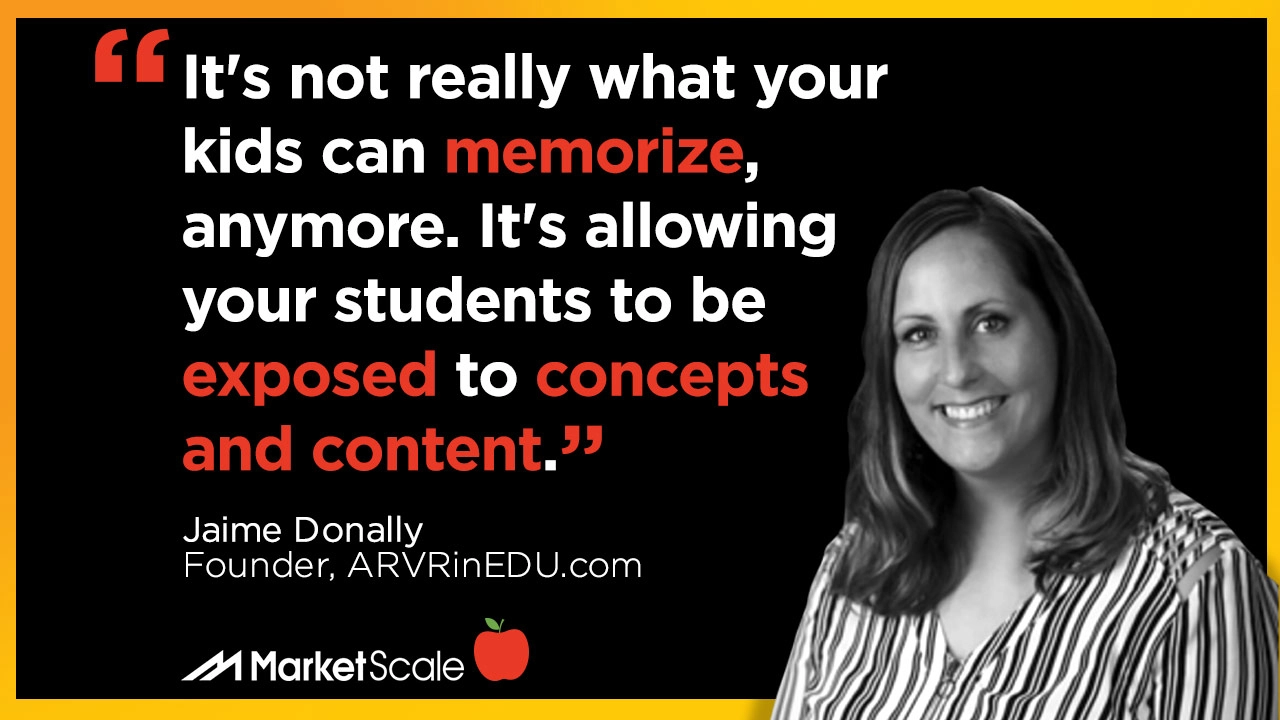 As technology advances, classrooms must evolve in pace to ensure students are prepared to survive and thrive in our modern world. As educators strive to improve the success of knowledge transfer, technological advancements such as AR and VR are making that endeavor not only easier, but more entertaining, providing a new way for students to learn that goes beyond traditional memorization techniques, placing students in real-life-like realms and experiences that allow their own imagination to guide their learning.
MarketScale Host Sean Heath spoke with author, speaker, and educator Jaime Donally from ARVRinEDU.com on the EdTech podcast, where they discussed this constant challenge to engage students in specific subject matter, how the innovative side of the equation has grown, and how these capabilities can teach kids more than history, English and math, better preparing our children to interact in actual real world settings or even survive devastating situations.
"Being a student that struggled, and not because I couldn't do it, but because I was so bored—I had no passion to excel because I could get by just doing the bare minimum. I was not a great student," said Donally honestly. "There's going to be times when you're learning something that is not going to capture your attention. It's not going to be something you enjoy doing. For me…I didn't want to memorize a bunch of terms."
Years later, a teacher herself, Donally found that "at the end of the day, if I was ever bored in the classroom, you know, it was like 'I'm out—this isn't for me anymore.' I never allowed it to get to that point." Passionate about teaching and the impact new technologies could make on learning, as an instructional technologist, she began using immersive technology and sharing it with other educators. "It's not really what your kids can memorize, anymore. It's allowing your students to be exposed to concepts and content. What can they do with that then? What is possible with what they have been exposed to," Donally asked.
"It's like walking into a different dimension. You know, you have a chance to learn in a way that's exploratory and it's undefined. Nobody says this is all you need to know, this is exactly what you need to learn out of this. Because every time you go into these experiences, it's so personalized and so open-ended to what you can get out of it, that I think we have opportunities for learning that definitely exceed beyond just the memorization," Donally said.
USING TECHNOLOGY TO ENGAGE STUDENTS IN THEIR OWN EDUCATION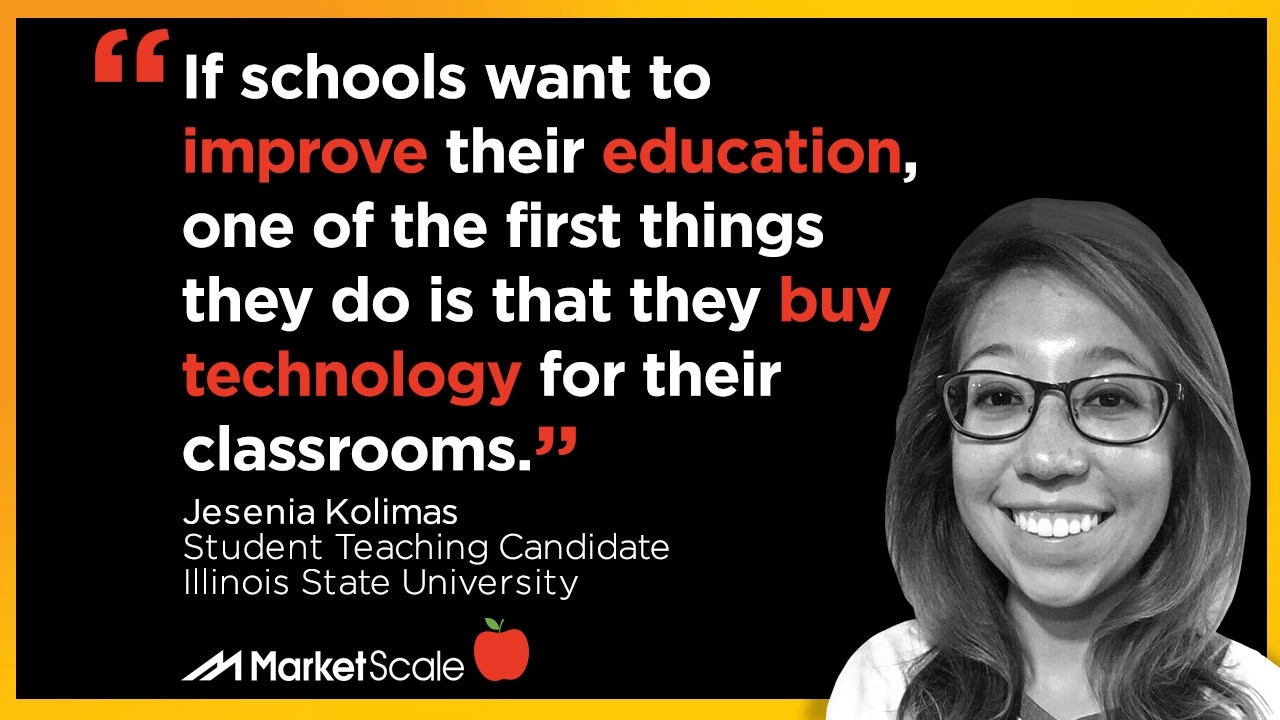 Education has long been based on three basic principles: reading, writing, and arithmetic. But over the years, methods to teaching these fundamentals have changed very little, requiring a writing implement, a medium, and the written word usually bound in book form. In the 21st century, technology is rapidly changing the world as we know it, and the education sector is feeling its impact. While veteran teachers can attest to the efficacy of pens, paper, and books, educators freshly poised to enter the industry have grown up with a vast array of technology available to them, owning their own PC's or laptops and even smartphones since their youth, resulting in a tech-savvy generation of teachers that are ready to embrace the benefits that technology in the classroom offers both students and teachers alike.
Adapting ever-evolving technology into set teaching patterns can be disruptive for the traditional teacher, though; as such, roles are reversing, and tenured staff are not just mentoring those new to the education field, but are looking to guidance from these younger educators as more school districts enhance curriculum offerings with high-tech tools.
Today, Jesenia Kolimas, a student teacher candidate studying at Illinois State University, joined our MarketScale podcast to give a first hand look at the benefits of technology in the classroom and how her intrinsic experience and comfortability with emerging tech has made it easier to solve problems in classroom structure, as well as communicate the importance of teaching digital literacy.
"There has been a major change in the way that technology has influenced our students today. Now, a lot of assignments or what [the students] are going to be doing for the day is all online. There's actually no physical paper or even printing of assignment sheets. It's all digitally done," Kolimas said. She believes this transition is giving teachers the ability to gauge student learning in real time. Previously, a teacher wouldn't be privy to those falling behind on any given material until after a quiz or test had been taken, and by that time, the rest of the class might have already moved on to the next lesson. This real-time access provides teachers the opportunity to address issues immediately, individually, to ensure every student is learning in pace with their classmates.
"If schools want to improve their education, one of the first things they do is that they buy technology for their classrooms," Kolimas said. "It's a medium [students] are already familiar with. It's helping students become more engaged with their own education."
For the latest news, videos, and podcasts in the Education Technology Industry, be sure to subscribe to our industry publication.
Follow us on social media for the latest updates in B2B!
Twitter – @EdTechMKSL
Facebook – facebook.com/marketscale
LinkedIn – linkedin.com/company/marketscale
Latest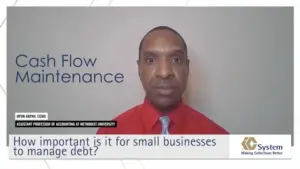 December 8, 2023
Effective debt management through a robust accounts receivable system is essential for small business cash flow and growth, necessitating automated payment schedules and strategic policy adjustments. Collaborating with a collection agency as a strategic partner can enhance revenue recovery while preserving positive customer relationships. How critical is effective debt management for the financial health […]
Read More