Ramping Up Services for Students
How do you tackle COVID response, the misnomer that is "learning loss," artificial intelligence, digital platforms and pedagogy, plus Rodney Dangerfield in 25 minutes? In this episode of EdTech Today, DreamBox Learning CEO  Jessie Woolley-Wilson addresses all of that and more.
DreamBox Learning, the K-8 digital math company that pioneered Intelligent Adaptive Learning™ technology, recently announced new features that will help educators address the challenges they face connecting with students during virtual learning, while also providing ways to deepen engagement with students returning to in-person instruction during the 2020-21 school year. DreamBox's new features were specifically designed to support the variety of learning environments being implemented across the country in the wake of COVID-19—including in-person, all virtual and hybrid models— and focus on meeting students' social-emotional needs while also measuring and ensuring student growth.
DreamBox's new capabilities address the most critical learning needs expressed by educators at the moment and provide the tools needed to keep students engaged and motivated to learn. The updates include an embedded direct messaging feature that gives teachers a tool to directly communicate with and encourage students within DreamBox, and also provides students with a simple way to ask questions privately to their teacher. In addition, brand new reports provide educators with a better understanding of their students' daily activity, ongoing growth, and math competency, and new, innovative DreamBox lessons help to improve student understanding of key concepts.
"We've heard directly from teachers about the critical need for tools to better connect and engage with their students during remote and hybrid learning," said Tim Hudson, PhD, Chief Learning Officer of DreamBox Learning. "DreamBox has always been built by teachers for teachers, which is why our new teacher-student messaging feature, interactive word problem lessons, and virtual manipulatives for 2D and 3D geometry topics will help teachers stay connected to students while helping improve their learning. Now more than ever, our goal is to support teachers with resources and tools that meet their needs regardless of the learning environment they're returning to this fall."
New DreamBox features released today help teachers and students with:
Meeting Students' Social-Emotional Needs: During school closures, teacher and student communication is even more vital to engage and support students. To foster this important connection and build math confidence, DreamBox now offers an embedded messaging tool for teachers to send custom notes or pre-written messages of encouragement to an individual student or an entire class. Students can use emojis to respond to their teacher's notes or initiate their own conversation with teachers by choosing from pre-written messages such as, "I need more time to be successful at this," and, "I'm feeling pretty good about this." Students who use DreamBox in Spanish will automatically see all messages in Spanish, and students with reading difficulties can hear these messages read aloud. This new capability makes it possible for teachers to attend to each student's social and emotional learning needs outside of the classroom while fostering critical thinking, differentiation, and confidence in math.
Quick Insights into Student Usage and Growth: This school year, whether they are providing in-person or virtual instruction, a teacher's time is more valuable than ever. DreamBox's updated Insights Dashboard and new reporting help teachers quickly get the insights they need most about daily student usage and growth over time. The new Student Usage Report gives educators clear, daily insights into student activity and learning time in a remote setting while also monitoring math learning progress. District and school administrators will also have access to DreamBox's new Growth Report to clearly see how students using DreamBox are growing in terms of externally calibrated grade level benchmarks. In line with the findings from independent efficacy studies, students completing at least five DreamBox lessons per week grow an average of 1.5 grade levels during a single school year, regardless of whether they start below, at, or above grade level.
Math Lessons that Promote Critical Thinking: DreamBox's new and innovative lessons support student understanding of math concepts and build critical thinking skills in ways that no other math software program can. Using a new interactive word problems tool, students have a powerful way to engage in mathematical processes and practices in order to connect words and symbols to equations. DreamBox has also developed a new set of manipulatives and games to build student understanding of perimeter, area, and volume. DreamBox's lessons support sense-making and strong mathematical reasoning by connecting students with these key geometric concepts in ways that can only be achieved in a digital environment.
"Partnering with DreamBox helped make remote learning possible in the spring and provided our school with a full view of our students' math learning competency. These new tools will be necessary for continuing in our efforts to address attendance and each student's learning needs," said Kim Dougherty, a teacher at Crow Creek Tribal School. "After trying the new student-teacher messaging with a few of my own students, I am looking forward to being able to share feedback and motivate students that are struggling within a particular lesson or concept this new school year. The new messaging feature will help me reach out to my students when they are frustrated and encourage them to take on new math concepts together!"
Other DreamBox Features Supporting Learning Guardians and Students
These new features are just the latest capabilities DreamBox has introduced to help all learning guardians navigate this new school year. Earlier this year, DreamBox accelerated the release of DreamBox Predictive Insights in response to the cancellation of state tests due to COVID-19. As the only elementary digital math program that can predict how students would have performed on state standardized tests without the need for additional testing, DreamBox provides district administrators and educators with important insights into student learning after just a few weeks of using DreamBox.
In support of parents and guardians, DreamBox is continuing to offer access to DreamBox's Parent Dashboard for parents and guardians of students with school accounts to create closer connections between home and school. Whether their school decides to continue with online learning or resumes school in-person, parents and guardians can view reports and data about their child's DreamBox use, learning growth, and achievement milestones.
DreamBox is used by five million students and 200,000 educators in all 50 states, the District of Columbia, Puerto Rico, Canada and Mexico. Through its Intelligent Adaptive Learning technology, DreamBox personalizes the learning experience for students by adapting to students' learning both within and between math lessons, offering students the right lesson at the right time in both English and Spanish.
DreamBox continues to introduce new features and capabilities to provide a proven-effective, personalized learning experience serving the unique needs of all students and learning guardians. Independent research conducted by Harvard's Center for Education Policy Research shows that students who use DreamBox for just one hour a week improve their math scores by nearly 60% more than expected growth norms on benchmark and state tests. DreamBox is also the only elementary online math program with the highest rating of "Strong" from Johns Hopkins' EvidenceforESSA.org. To learn more about DreamBox, visit https://www.dreambox.com/.


Latest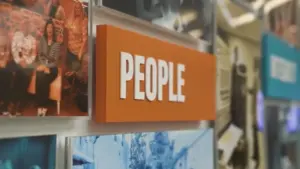 November 29, 2023
At IC System, the language of empathy speaks louder than the transactions of debt collection. In a compelling video feature, IC System's dedicated team casts a spotlight on their unique approach—combining heartfelt empathy with innovative solutions to navigate the often challenging landscape of financial obligations. IC System champions a path of compassion, delving deep […]
Read More