RAND Survey Provides Key Data Points For The Future of Schools
Drawing on the
RAND
Corporation's
American Educator Panels (AEP)
, researchers surveyed nationally representative samples of K–12 public school teachers and principals in late April and early May 2020 to document how they delivered instruction and other services, what supports and resources they needed, and what their expected priorities and plans were for the 2020–2021 school year. Below are highlights. For the whole report, click
here:
Key Findings
Educators provided a variety of supports for distance learning, but the pandemic is likely to exacerbate existing inequalities
Educators across the country shifted quickly to connect with students and families and support students through distance learning. Teachers and principals both indicated that teachers had received some training to equip them for this work, but they also identified gaps in that training, especially in terms of training to support particular student groups, such as students with disabilities or homeless students.
Teachers reported incomplete curriculum coverage, providing more review and less coverage of new content than usual.
There were large disparities in students' access to supports for learning — disparities that predated the pandemic and that educators will need to continue to tackle.
Principals indicated several needs for support from district leaders, including strategies to address the loss of students' hands-on learning, teacher training on distance learning and technology for students. Teachers particularly expressed a need for ways to motivate and engage students, to address the loss of hands-on learning opportunities, and to assess and support students' social and emotional well-being.
School principals reported that several goals will be more important this coming school year than they were during the last year, including emergency preparedness, reducing learning gaps, and addressing students' mental health.
Recommendations
Teachers need professional development to help them address the challenges of distance learning, especially teachers who are working with the most vulnerable students.
Policymakers and funders will need to address disparities in learning opportunities by ensuring that supports for learning — including internet access and technology as well as classroom materials to promote academic, social, and emotional learning — are provided to the students who need them most when the next school year begins.
As it is likely that some form of distance learning will continue, educators need resources and strategies to help students stay motivated and engaged while they are learning remotely, as well as guidance to provide students with hands-on learning opportunities (e.g., labs, internships) and to assess and support students' social and emotional learning.
Both principals and teachers need better ways to contact students and families. School and district emergency plans should include efforts to ensure they have contact information for all students and families.
The pandemic has caused principals to reprioritize goals and tasks. District leaders should be prepared to help them as they shift to plan for emergencies, address learning gaps, and deal with student mental health issues that might be exacerbated by the pandemic's effects.
Latest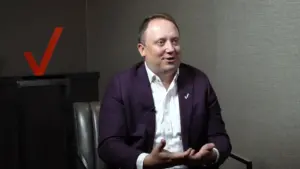 December 1, 2023
For a special episode of The Verizon Partner Network the focus was on the considerable role of partnerships in the Verizon Partner Program and the leaders shared their perspectives on the initiative. Their conversation brought about a lot of thought-providing context on the evolving telecommunications landscape. In today's era, collaboration and integration are key to […]
Read More