Standardized Testing's Impact on Student and Educator Psychology
COVID-19 has had a lasting impact on education around the globe – and it might be time to take a hard look at whether or not traditional standardized testing is up to the task of preparing learners for this new world.
More legacy institutions and education organizations are distancing themselves from the SAT and ACT, which are still the biggest standardized tests in the land for students entering the collegiate landscape.
However, on this episode of MarketScale TV, host and Voice of B2B Daniel Litwin invited Ivy Prep Learning Center Founder Dr. Rebecca Mannis to break down how these tests impact students and educator psychology, how preparing for standardized tests affects curriculum, and which skills really need to be tested coming out of the pandemic.
The duo explored ways that Ivy Prep has brought personalized assessments to its students and how educators can implement strategies into their classrooms to make those assessments more engaging and individualized while still gathering important metrics to help guide their curriculum.
They also looked ahead at potential changes to our standardized tests, where there's a lot of room for adjustment and reimagination, as well as the skills and metrics that students need to be assessed on to get back on track post-COVID.
Follow us on social media for the latest updates in B2B!
Twitter – @MarketScale
Facebook – facebook.com/marketscale
LinkedIn – linkedin.com/company/marketscale
Latest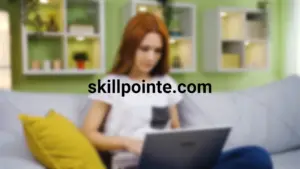 November 30, 2023
Adopting an entrepreneurial mindset is increasingly essential in today's diverse professional world. This approach, emphasizing resilience and innovation, is applicable in various careers, encouraging individuals to see opportunities in challenges and to think beyond conventional methods. SkillPointe recognizes the importance of aligning this entrepreneurial spirit with career aspirations. The organization assists individuals in transforming […]
Read More