The Differences Between Online Learning and Emergency Remote Teaching
Amid talk of pandemics and economics, it may seem like a comparatively minor discussion to have: the difference between remote learning and online learning.
But, with COVID-19 forcing schools around the nation to move their classrooms online and more and more scrutiny leveled at the sustainability of doing so, it's a conversation that education experts increasingly insist should happen. Making the distinction, some say, could shape the future of online learning for years to come.
"It matters, because unless we make the distinction, we could be talking about specific purposes and think that we're communicating, but we're actually talking about two different things," says Malcolm Brown, director of learning initiatives at EDUCAUSE. "If we're talking about cats, for example, I might be thinking of lions and you might be talking about house cats, and the conversation will start diverging.
"The term online learning," Brown continues, "is one that's really open to a variety of interpretations, and so it's important to clarify our terminology."
Read the full article at EdTech Magazine.
Latest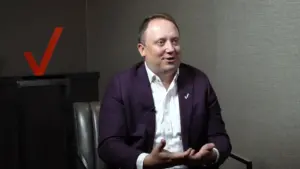 December 1, 2023
For a special episode of The Verizon Partner Network the focus was on the considerable role of partnerships in the Verizon Partner Program and the leaders shared their perspectives on the initiative. Their conversation brought about a lot of thought-providing context on the evolving telecommunications landscape. In today's era, collaboration and integration are key to […]
Read More