Why Social Emotional Learning Is Important Right Now
For Robin Glenn, CEO and Founder of BASE Education, 2020 is the year she has been training for her whole career. An accomplished therapist with over 18 years experience in working with at-risk teens, she finds her company in a position to help everyone—students, teachers, parents—with social emotional support in the course of learning. In this episode, Robin explores how SEL concepts can be applied in today's remote learning scenario.
Robin's history includes roles as a School-Based Therapy Specialist for at-risk teens, private practice therapist for adolescents and their families, Treatment Coordinator for intensive in/outpatient teen programs, and Research Specialist in clinical trials for adolescents with addictions. While serving in her various roles, Robin served on panels and boards for various teen organizations. She has and continues to train law enforcement, school administrators and faculty, medical professionals, and members of the community through various speaking engagements and seminars on issues pertaining to at-risk youth. Robin earned her MA in Counselor Education and Counseling Psychology from the University of Colorado, Denver.
In July, the company announced its program received the SEL-related recognition by CASEL, The Collaborative for Academic, Social, and Emotional Learning. CASEL is a trusted source for knowledge about high-quality, evidence-based social and emotional learning (SEL). CASEL supports educators and policy leaders and enhances the experiences and outcomes for all PreK-12 students.
"While working as a therapist in schools and private practice, there was a lack of resources for social and emotional learning," said Robin Glenn, CEO and Co-Founder of BASE Education. "At BASE, it is important for us to continually innovate and strive to provide the best clinical solution out there.  Working with organizations like CASEL are critical for proof of evidence-based content and for being a change agent in student lives. As schools struggle to find resources both in the building as well as through remote learning, we consider it to be a privilege to be included as a part of the mental health and wellness solution. Through BASE, teachers can consistently deliver content to their students in confidence, and students can learn about themselves, share their feelings and identify positive solutions to their challenges."
BASE Education is a custom platform that is the only fully online SEL solution that offers two-way delivery to communicate with and from students. Content is delivered in an intentionally quiet and simple manner, and in turn, students reflect and respond through the system to connect with adults. BASE's program uses evidence-based practices derived from clinical foundations that are proven to increase social-emotional learning in teens and young adults. SEL empowers and educates the 'whole learner' to prepare them for life. All BASE courses are rigorously edited and approved by a panel of field experts which include clinical psychologists, pediatric psychiatrists, school counselors, at-risk specialists, licensed professional counselors, social workers, administrators and educators.
BASE serves as an effective SEL solution for all students because of its individualized educational planning component. The program leverages a strengths-based approach which helps empower students to use self-determination when faced with a challenge.
CASEL has been reviewing evidence-based social-emotional programs since 2003 and determined that BASE meets CASEL's social-emotional related designation for inclusion in the CASEL Guide to Effective Social and Emotional Learning Programs as an innovative program on educational practice that is aligned with social and emotional learning and can contribute to systemic social-emotional implementation at the school or district level.


Latest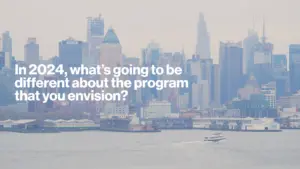 December 1, 2023
In the dynamic telecommunications landscape, Verizon's Partner Network continues to evolve, adapting to new trends and opportunities. For another segment featuring Mark Tina, VP of Indirect Channel Distribution and Channel Chief at Verizon Business Group, he explores exactly what types of significant changes and advancements the Verizon Partner Network will see in 2024. In this […]
Read More