Why Training Design Should Start with the Final Assessment: Quicksilver
Too often the design of training focuses first on content, then on how it is delivered, and finally on how it is assessed. The Backwards Design module, introduced by Wiggins and McTighe flips this approach so that the design of instruction starts with the design of the assessment. So, why should training design start with the final assessment?
On today's episode of Quicksilver: A Behind the Scenes Look at The eLearning Alchemist Podcast, host Clint Clarkson  and guest Sam Rogers discuss the significant value of designing training assessments before the training content. Sam is an experienced L&D professional with several years of evolution as an instructional media specialist. As his career expanded, he realized that the creation of content was often done prematurely and that instructional designers often lacked the information they needed to solve business problems through training.
Sam says that "If you're not clear [at the start of the project] on what your deliverable is and how the business will assess what you've done [you've hampered yourself, because] that's not really something you can bolt on at the end."
This observation is crucial given statistics released by The Association for Talent Development's (ATD) in their research report Evaluation Effectiveness: Measuring Learning Programs for Success. In this study, ATD found that only 38 percent of organizations evaluate training programs based on business results.
The study also revealed that only 40 percent of the 779 learning professionals who participated in the study believed that their efforts were effective in meeting business goals. It's a startling confession and one that desperately needs to be addressed. "You will be judged [and] you're going to be judged on the metric [the business] is looking at," Sam said. Learning professionals can't simply look at their own metrics, they need to look at the metrics of the business. Clearly, there's work to be done.
Beginning with the assessment is not intuitive, but it's the better approach to instructional design. It allows the designer to narrow the project scope and ensure the training is properly aligned to resolve the business problem. Learning professionals and business leaders alike should be challenging each other to build better assessments at the start of a learning project.


Latest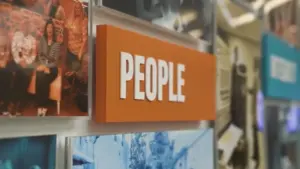 November 29, 2023
At IC System, the language of empathy speaks louder than the transactions of debt collection. In a compelling video feature, IC System's dedicated team casts a spotlight on their unique approach—combining heartfelt empathy with innovative solutions to navigate the often challenging landscape of financial obligations. IC System champions a path of compassion, delving deep […]
Read More