How a New COVID Outbreak Could Affect the U.S. Economy
Tim Snyder, an economist at Matador Economics, joined MarketScale to share his thoughts on the potential impact of another COVID outbreak in China on the U.S. economy. Growing inflation clearly has experts nervous, as prices continue to rise across the board.
Snyder introduces a new conundrum called "sqeeze-flation" and explains why mom and pop businesses are experiencing the lion's share of the consequences.
Insights:
It's another week and it's time for another COVID outbreak coming out of China, as the China Ministry of Health announced that there's another possible outbreak of the COVID-19 in a remote province in China. The markets didn't like it, they're very sensitive to anything that could possibly affect market share and could affect demand here in the United States.
Crude oil began immediately to trade sideways. Still, even with this news, prices continue to hit records over the weekend, we hit a 5.01 per gallon price for gasoline, and diesel fuel hit 5.71/gallon. These prices are finally beginning to draw the attention of the major media outlets as families and corporations begin to feel the pain at the pump. The pain is also being felt throughout the entire U.S. economy as last week's consumer price index came in at 8.6%, which is more than four times the Fed's target rate for growth, which is 2%. Tuesday we had the producer price index that also came in at another 40-year high at 10.8%.
And the market has become unhinged with worries of a coming recession or possibly worse. On top of it, the federal reserve is meeting right now and they will have a report for us at one o'clock on Wednesday afternoon to give us the minutes and tell us what their decision is as to increasing interest rates.
These actions are having an effect on the entire economy as we speak. It's interesting to note that there's recently been signs that I've seen on the internet, one that said we hate high gasoline prices, too. And the message is designed to tell the general public that the gasoline retailer is not responsible.
It's not the one to blame for the higher gasoline and diesel prices that we're seeing right now. What's causing these prices and causing these issues in the economy right now are restrictive federal and administration policies that have caused this conundrum.
While we work on ways to combat the growing inflation that we're seeing, we've stumbled across an interesting new economic condition. And I'm going to call it squeeze inflation. We know about inflation, which is inflated prices. We know about stagflation where things begin to stagnate and we have a stagnant economy like we're seeing somewhat today. We also know about shrink inflation, where the offering size of a product is reduced at the same price point.
And this new conundrum that we call "squeeze-flation" represents a condition that affects small business more than pretty much anything. The mostly mom and pop stores experience these kinds of problems because the larger change stores, in an effort to secure more market share, are able to offer what we call loyalty programs and attract customers in to purchase their groceries from that store or a product from that store or have a membership with that store where they can offer discounts to their members. Small mom and pop producers do not have this ability. We recognized and might have even identified this particular condition early in 2020, probably in March, when we had the first shutdown for COVID virus. One of the things that we noticed is major retailers were allowed to stay open because they could manage much better.
Conditions that were set forth by the government to stay alive, to stay open and economically alive in the market, the small producer, the mom and pop shops that were out there, were not able to complete because they could not afford the government to keep the government regulations intact. And keep their business moving forward.
We're seeing it again as larger, mostly affiliated outlets offer these loyalty programs that are designed to take market share from those who once again cannot compete. Now, we're not making a value judgment here. We're just identifying an economic conundrum that serves the masses and punishes the very few, the small producers that are most delicate in our economy. Sure, the mom and pops could band together, but the cost is so prohibitive and offering these programs across the board are quite restrictive. It's a real quandary for economists as we work to solve this problem and help the little guy find a way to stay alive in an ever-challenging economic world.
Latest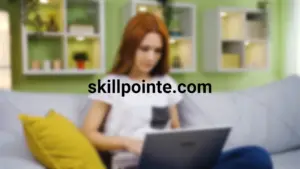 November 30, 2023
Adopting an entrepreneurial mindset is increasingly essential in today's diverse professional world. This approach, emphasizing resilience and innovation, is applicable in various careers, encouraging individuals to see opportunities in challenges and to think beyond conventional methods. SkillPointe recognizes the importance of aligning this entrepreneurial spirit with career aspirations. The organization assists individuals in transforming […]
Read More