How Rising Prices will Impact the Economic Forecast for Spring 2023
Global economies are still reeling and the results of that have shown up the year-end reviews of how several markets have performed. Tim Snyder, Economist at Matador Economics, recently discussed a few of these notable changes and his predictions for this spring. His economic forecast: a lot of fluctuation. For example, the energy complex recently started high but fell back to a negative close. Snyder pointed out that he foresees a continuation of this trend due to many things in limbo.
"I don't expect to see that scenario change a whole lot, as conditions are, for the most part, questionable right now," said Snyder.
He cited that China will indubitably lead the way as they reported a three percent growth at the end of 2022 and stated that it offers some glimmer of hope because it ultimately means a forthcoming rise in some demands.
Snyder predicts that this spring, there will be an economic shift with increases and decreases, but cited hopes of high demands to have a major impact on that forecast.
"In a seasonal component to the energy complex, prices will rise. I think we may be seeing … possibly see $100 plus per barrel by mid-to-late spring this year. Retail gasoline prices were up on the week, 5.5 cents per gallon, and diesel prices at the pump were actually down two cents per gallon. That was a slight improvement, and this is of course on a national average.
"Adding to the upward pressure there is evidence United State's economy is doing what I call accordioning. In other words, it's going back and forth as this morning's PPI's report showed we had a slight improvement in wholesale inflation. PPI came in year over year at a plus 6.2 percent — the market expected 6.8 percent … There's lots going on but the demand is pulling prices for crude oil and refined products higher as we move into the spring," said Snyder.
Latest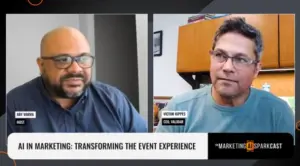 November 28, 2023
AI has been gradually changing the landscape of event technology at a very rapid pace. In an industry where staying ahead of technological trends is crucial, AI's impact on marketing and event management has become increasingly significant. As witnessed in the rise of account-based marketing and enhanced personalization, AI is effectively reshaping how events […]
Read More