New Nuclear Reactors Make Progress in U.S. The Permitting Process Still Keeps Us Behind.
The global energy landscape is undergoing significant changes, and in the midst of this transformation, the role of nuclear power is being revisited with renewed vigor. The advent of small modular nuclear reactors (SMRs) promises a safer, less waste-intensive, and cost-effective approach to nuclear energy, with major international players developing their own footprint of SMRs. What recent progress is the U.S. making on new deployment of nuclear reactors and general nuclear energy developments?
Public support for nuclear power in the U.S. is reaching new heights, with a recent Gallup survey revealing that 55% of adults now back the energy source, the highest figure since 2012. With no carbon emissions and greater consistency than renewable sources like wind and solar, nuclear power is increasingly recognized for its reliability, leading the Biden administration to champion nuclear energy, particularly "advanced nuclear" reactors with enhanced safety and efficiency features, as a key strategy in achieving a stable, net-zero emissions future.
Projects and research surrounding deployment of nuclear reactors are gaining traction in the U.S., too, some new and some several years in the making. Colorado, for example, is close to deploying research funds toward nuclear energy projects as part of its "Assess Advanced Energy Solutions in Rural Colorado". Southern Co.'s Vogtle nuclear project in Georgia, despite being seven years overdue and $16 billion over budget, is also nearing completion and is set to become the largest single power source in the U.S. Although currently no other U.S. company plans a project on Vogtle's scale, experts suggest this could change with up to five similar reactors potentially being built in the next 35 years.
Still, though, if the U.S. is serious about nuclear energy adoption, certain red tape will need to get cut for getting new sites developed and in time to meet the country's and world's climate goals. Sarah Kurtz, professor at UC Merced's School of Engineering and a renowned next-gen energy researcher and expert, gives her analysis of the current conversations surrounding nuclear energy's return and the promise for future deployment of nuclear reactors.
Sarah's Thoughts on Development of U.S. Nuclear Reactors 
"In my class this semester, we had debates about nuclear power with opinions ranging from no way to nuclear is a great option. We found that the promises made for the new small modular nuclear reactors are like a dream come true. No worry of a meltdown, hazardous waste reduced or eliminated, lower costs by being assembled cookie cutter fashion, much like prefab houses. So is this hype or is it real?
Small modular reactors are progressing at a snail's pace in the U.S., but China has already one operating and a second planned. China is also implementing this technology in developing countries like Argentina. In the U.S., the permitting process effectively blocks nuclear. In developing countries, the need for reliable power enables permitting and a much shorter timeline. From what I've read, China's likely to be a leader with small modular reactors.
I expect that not all of the promises will be realized, but small modular nuclear reactors are making good progress. While large scale nuclear is stalled in the U.S., alongside of solar and wind, small nuclear reactors are worth looking at for the future. There's a snag or problem with every energy solution, but together the solutions we have on the table can deliver a much better world than what we have today. We have to stop being against the things we aren't 100% for."
Article written by Daniel Litwin.
Latest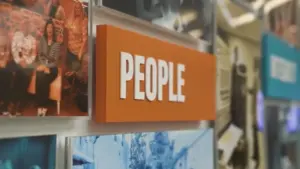 November 29, 2023
At IC System, the language of empathy speaks louder than the transactions of debt collection. In a compelling video feature, IC System's dedicated team casts a spotlight on their unique approach—combining heartfelt empathy with innovative solutions to navigate the often challenging landscape of financial obligations. IC System champions a path of compassion, delving deep […]
Read More