OTC Is Going the Distance for Its 50th Anniversary
The Offshore Technology Conference (OTC) is celebrating 50 years with its 2019 show, which kicks off May 6 in Houston, Texas.
What to Expect at OTC 2019
This must-attend industry event brings together the top professionals and stakeholders in the oil and gas world each year. Attendees share ideas and catch up on what's new in terms of technical knowledge for offshore resources and environmental matters. OTC is brought together by 13 industry organizations and societies working together to develop the program.
This year's theme is "Going the Distance," with a focus on innovation and the future.
There are lots of benefits to attending the event, as attendees will have access to innovative technical information and be able to visit the industry's largest equipment exhibition.
Golden Anniversary
This year's event will open with a special general session, "OTC's Golden Anniversary Opening Session: The Next 50 Years of Offshore Developments." A panel of experts will explore how their companies are preparing for the new wave of technology like digitization, automation, and machine learning. Esteemed panel members include leaders from BP America, Baker Hughes, Amazon, and the University of Texas.
"This year's conference – the golden anniversary – will see more than 60,000 delegates from more than 100 countries with more than 2,200 exhibitors representing at least 40 countries. Whatever you are looking for in offshore energy, you will find it within the OTC Exhibits, as well as find countless networking opportunities while learning of new trends, technologies, and equipment in the oil, gas, and related industries," Wafik Beydoun, Chairman of the OTC Board of Directors, said.
Beyond this year's showcase, OTC will further celebrate 50 years with their gala dinner where Distinguished Achievement Award winners will be recognized. In addition, the gala benefits charitable causes with this year's recipient being Spindletop Charities.
The Technical Program
Before you head to the NRG center, make sure to check out this year's highlights. The agenda is packed with over 350 peer-selected presentations covering a variety of topics including:
Energy transition: meeting demands while reducing emissions
Geotechnics
Floating systems integrity
Shallow sites
AI and machine learning
Alternative energy
Advancements in mooring tech
Robotic technology
Marine renewables
And much more
Also over four days, attendees will have the ability to attend sessions, workshops, and panels, all leading to a greater understanding of the modern challenges facing offshore technology.
Around the World Series
Gather insights from global leaders as they share what's happening in numerous areas around the world such as Norway, Australia, Mexico, the UK, Ghana, and Australia. These leaders will share new technologies used in different parts of the globe.
OTC Energy Challenge
Inspiring young leaders is part of the OTC mission, and the OTC Energy Challenge provides high school students a chance to compete to solve real-world energy challenges. Don't miss the results on May 7 and see what you can learn from future generations.
Next week will be one that the offshore industry will be tuned into with ideas and information being exchanged and shared.
Also, if you're attending the event, be sure to engage with MarketScale on Twitter—send us your photos, videos, and tell us what you most enjoyed!
See updates from the show here.
Latest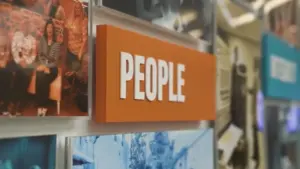 November 29, 2023
At IC System, the language of empathy speaks louder than the transactions of debt collection. In a compelling video feature, IC System's dedicated team casts a spotlight on their unique approach—combining heartfelt empathy with innovative solutions to navigate the often challenging landscape of financial obligations. IC System champions a path of compassion, delving deep […]
Read More