Supporting the Permian Basin and a Booming Oil Industry
The oil and gas industry is still as strong as ever, with the Permian Basin right in America's backyard being one of the central locations for this boom. The large sedimentary basin in the southwest area of the U.S. is one of the most prolific oil and natural gas geologic basins in the U.S, and it's having a significant impact on the global energy market.
We sat down with expert Eric Quinnelly, Regional Manager over the Permian Basin for Advanced Industrial Devices USA to talk to us about what's happening in the market, how this boom is affecting tangential markets, and how his company is supporting the industry. AID delivers engineering, automation solutions, motors, and more for the energy industry.
"It's been a record year for the company, and much of that has to do with the Permian Basin. There's a constant influx of new players in the region; it's an ever-changing landscape that we are working hard to support," Quinnelly said.
To ensure that those players in the field have what they need to process the oil and gas, AID has focused on being a true partner to companies. Oil rigging takes high quality and reliable equipment, so engineers and manufacturers feel the ups and downs of the industry as much as the riggers themselves. That personal stake makes partnerships more important.
"We're not your average panel and motor shop. First, we consider ourselves agnostic, offering multiple brands and solutions based on what customers need. We want to partner, collaborate, and grow together. Ultimately, we want to provide the highest quality product," Quinnelly said.
Because the company is, at its core, a motor shop, and has a rich history in engineering, they can create custom turnkey solutions. "Our engineering experience and motor shop set us apart from others. We're providing motors, automation, and controls, so it's a one-stop-shop. We also have a service team that can maintain equipment in the field," he said.
Quinnelly also talked about a new impressive motor that's being used in the Permian Basin. "The new TorqueMasterXD is designed for H pumps and has many unique features. It has strong, internal winding, low vibration, and holds a surge of up to 3600 volts. It's the best motor on the market, in my opinion," he said.
Follow us on social media for the latest updates in B2B!
Twitter – @EnergyMKSL
Facebook – facebook.com/marketscale
LinkedIn – linkedin.com/company/marketscale
Latest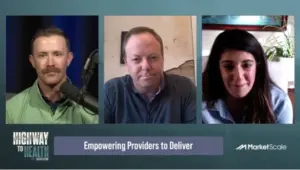 December 6, 2023
The healthcare industry is undergoing a significant transformation, driven by the need to improve patient experiences, access, and outcomes. Amidst this shift, contract lifecycle management (CLM) is emerging as a critical tool for healthcare providers. With the increasing pressure on cost management and compliance, healthcare organizations are seeking solutions that streamline operations and enhance […]
Read More