The Biden Administration Is Making Big Waves in the Energy Sector
The Biden Administration is making big waves in the energy sector, as the White House announces a $550 million package for "community-based clean energy initiatives." While the sum is relatively small for public investment, the intention of the Energy Efficiency and Conservation Block Program in supporting fossil fuel reduction will have a wide impact – by 2050, more than 250 million Americans will benefit from the clean energy program.
Corey Ramsden, Vice President of Go Solar Programs with Solar United Neighbors, is excited for the program, and suggests two feasible pathways for policymakers to reap maximum value for these funds.
Corey's Thoughts
"Hi, this is Corey from Solar United Neighbors, a national nonprofit dedicated to helping people go solar, join together, and fight for their energy rights. At Sun, we're educating communities about the benefits of community solar, and how people can harness the power of the sun if they can't or don't want to, install solar panels on their home or business. Whether it's through our free community solar education platform at cs.solarunitedneighbors.org, or through the direct guidance, we provide to those interested in development projects.
We've got two quick ideas on how states, local, tribe, local, and tribal governments can put the $550 million to big use. First, identify good sites to host community solar arrays. Finding the right sites that are both a good fit for solar and a good fit for the community is time-consuming for solar developers.
Local jurisdictions can speed up this process by working with their communities ahead of time to maintain a list of properties that are eligible and interested in hosting a community solar array.
Second, in markets where community solar is available since it's not available everywhere yet, state governments should publish and maintain simple lists of where consumers can sign up for community solar projects in their area."
Latest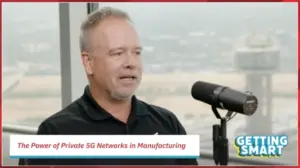 September 25, 2023
The Convergence of 5G and Automation in Manufacturing: A New Industrial Revolution The manufacturing industry stands at an inflection point. Advances in 5G technology and automation are coming together to transform the way products are made, and the role that humans and machines play in this process. Per Treven, Director of Business Development at Ericsson, […]
Read More