The Permian Basin Development Makes New Mexico a Critical Player in U.S. Oil Production
Amidst an ongoing boom in crude oil production in the Permian Basin, an unanticipated focal point has arisen: New Mexico. Over the last two years, the state has contributed to an astonishing 50% of the total increase in oil production from this prolific oil and gas region. The stakes are high, and the unique dynamics of New Mexico's oil and gas industry are attracting global attention. Will the state maintain its production levels while addressing environmental and infrastructural challenges?
What factors have enabled New Mexico's rise as a significant oil and gas production player? How is the state navigating regulatory hurdles, environmental concerns, and infrastructural challenges? In a region often overlooked, how has New Mexico managed to defy the odds and achieve such monumental growth in the oil and gas sector?
Gasonomics, hosted by Tim Snyder, Chief Economist at Matador Economics, dives into these questions as he welcomes Willis Scharmer, Energy Expert at ExecHQ, to unpack the intricacies of New Mexico's oil and gas industry. The discussion elucidates the current state of the industry, its potential challenges, and future prospects.
Key points discussed during the episode include:
Understanding the geographical and geological factors that have contributed to the rise in crude oil production in New Mexico
An in-depth discussion about the regulatory landscape in New Mexico and how the industry has managed to thrive despite it
An overview of the ongoing initiatives to manage environmental impact, including efforts in methane capture and emission reductions
Willis Scharmer brings a wealth of experience in the energy sector. Currently serving as a principal at ExecHQ and heading the energy sector with this consulting consortium, Willis has spent over three decades honing his skills in management, technical matters, and business advising at the corporate level and entrepreneurial development. His professional journey spans various industries, including automotive, energy, healthcare, consulting, and artificial intelligence. Willis holds a mechanical engineering undergraduate degree and an engineering management postgraduate degree from the University of Colorado, Boulder.
Latest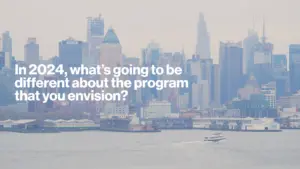 December 1, 2023
In the dynamic telecommunications landscape, Verizon's Partner Network continues to evolve, adapting to new trends and opportunities. For another segment featuring Mark Tina, VP of Indirect Channel Distribution and Channel Chief at Verizon Business Group, he explores exactly what types of significant changes and advancements the Verizon Partner Network will see in 2024. In this […]
Read More