Trillium Flow Technologies Unveils Innovative Smart Flow Technology
In an era where Industry 4.0 is transforming the approach of manufacturing and maintenance, Trillium Flow Technologies keeps ahead of the trends with continual product enhancements and new product development, including investment in 3D technology. One of Trillium's latest innovations is its smart flow technology, which provides a broad-based IIoT strategy through a combination of Smart Valve and Smart Pump technology. Addressing the challenge of costly downtime due to asset failure, Trillium now empowers its customers to predict maintenance issues before they occur, reducing operational costs and downtime. According to Andrea Bellingeri, Global Product Director, Trillium's new technology could save companies up to 35% on parts and significantly decrease downtime costs.
How can businesses leverage this technology to improve operations and reduce costs?
In the latest episode of FlowCast, host Michelle Dawn Mooney explored Trillium's solutions and the benefits of their new smart valve technology. Mooney spoke with Bellingeri and Ged Chaveau, Head of Engineering for Trillium Flow UK Valves, to share insights on Trillium's latest offering. The discussion spans a range of themes, from the importance of predictive maintenance to the key features and capabilities of the new smart valve technology.
Main Points from the Episode:
Trillium's smart valve technology helps predict issues before failure, reducing downtime and costs.
The new technology offers numerous benefits, including reduced unplanned shutdowns, equipment failures, and operational costs.
Trillium's IoT-connected valves offer real-time data analysis and a user-friendly interface for tracking asset performance.
Bellingeri is the Global Product Director for Isolation and Control Valves for Trillium and has extensive industry experience in product development and management. Chaveau leads the engineering team at Trillium UK Valves and is instrumental in developing this innovative smart flow technology.
Latest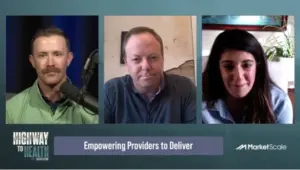 December 6, 2023
The healthcare industry is undergoing a significant transformation, driven by the need to improve patient experiences, access, and outcomes. Amidst this shift, contract lifecycle management (CLM) is emerging as a critical tool for healthcare providers. With the increasing pressure on cost management and compliance, healthcare organizations are seeking solutions that streamline operations and enhance […]
Read More