DeGeest Holds Welding Competition for Area High School Students
On Friday, May 7 from 1p.m. to 4 p.m., Harrisburg High School and Tea Area High School welding students tested their skills at DeGeest Corporation as they competed for individual awards and the overall winning taking home rights to the traveling trophy.
DeGeest Corporation has been working with each schools welding program throughout the 2019-2021 school years providing materials, supplies, guidance, tours, and custom designed welding stations.
"We have worked hard to refine welding techniques to create our growing team of experienced tackers and welders," said Nick Irwin, Robotic Welding Supervisor and Welding Competition Judge. "Our industry needs this tribal knowledge to pass down to the next generation."
With both schools desiring real-world industry experience for their students, DeGeest organized an end- of-year competition for the students to perform the same welding test applicants take before being considered for a position at DeGeest. Each student was provided with the steel pieces, prints and weld settings for practice before the competition.
"Our focus is on large, complex carbon steel weldments. Our welders have to pass a test to work here so we know they'll bring A Stronger Standard to everything," said Denny Roozenboom, Manual Welding Supervisor and Welding Competition Judge.
Students used 8 of the 32 weld stations at DeGeest, equipped with the latest in welding technology. All competing on a score card judged by DeGeest welding experts for these awards:
§ Overall Point Total Winner
§ Best Layout and Tack Time – 1st, 2nd, 3rd place § Best Weld Quality – 1st, 2nd, 3rd place
§ School Point Total Winner – Traveling Trophy
The competition was supported with high-valued prizes from DeGeest's long-time vendor partners to outfit the students. Welding helmets, welding beanies, welding gloves, welding jackets, tools, and t- shirts were donated by Miller, Lincoln, Fronius, Linweld-Matheson, A-Ox Welding Supply, Fastenal, and Weisser Distributing.
arents, school faculty and students took interactive tours of the DeGeest facility where they tried welding on an augmented reality welding simulator, had an up-close look at a robotic welding vision system, and programmed self-learning finishing robots.
DeGeest Corporation was founded on welding and has built The Stronger Standard reputation that their team takes very seriously. Decades of welding experience gives a unique knowledge base of developed processes and welding techniques. Sharing this experience with students is important to their mission to bring light to careers in manufacturing.
"Our customers have trusted us with their parts on an average of 20+ years giving us a reputation of integrity, hard work and quality. Why wouldn't we want to pass that along to the next generation?" adds Derek DeGeest, President of DeGeest Corporation.
DeGeest is a vocal advocate for the manufacturing industry, partnering with area technical colleges, high schools, and middle schools to encourage students to choose rewarding careers in manufacturing.
DeGeest is one of the few general manufacturers incorporating certified manual tackers, welders and large robotic welding cells in production. Careers in welding require fundamental skill sets and are widening to offer specialty positions in robotics.
###
About DeGeest
Founded in 1976, DeGeest is a third-generation family-owned business with a history of innovation and excellence in manufacturing. The company's 137,000 square foot facility is located in Tea, South Dakota. Always striving to push boundaries on what is possible, DeGeest makes "A Stronger Standard" in manufacturing possible through its business lines of Steel Works, Finishing, and Automation.
—
Follow us on social media for the latest updates in B2B!
Twitter – @MarketScale
Facebook – facebook.com/marketscale
LinkedIn – linkedin.com/company/marketscale
Latest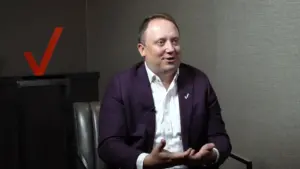 December 1, 2023
For a special episode of The Verizon Partner Network the focus was on the considerable role of partnerships in the Verizon Partner Program and the leaders shared their perspectives on the initiative. Their conversation brought about a lot of thought-providing context on the evolving telecommunications landscape. In today's era, collaboration and integration are key to […]
Read More