On Your Mark: The Wide World of Identification Labels
"The key is to find the right label solution for that application and tailor it what a customer needs."
Identification labels cover a wide variety of applications and uses. No matter the business need, there's a label for that. Providing insights on the topic, On the Mark host Tyler Kern spoke with William Frick & Company's Jonathon Peterson. Peterson is a Senior Business Development Manager and has been with the company for 11 years. In his role, he's the first line of communication to customers. He collaborates with them to deliver on their labeling needs.
"As an identification company, we have a wide array of productions, from marker posts to substation signage to durable good labels and RFID. The key is to find the right solution for that application and tailor it what a customer needs," Peterson explained.
Because this industry includes so many materials and products, Peterson noted that supply chain issues have been a challenge. "There are some delays in raw materials, and some costs have increased. We use our expertise and capabilities to come up with alternative solutions if possible."
Peterson relies on the 20 questions the company created to align needs, applications, and other factors. "It's our baseline to understand the requirements. It can be more than 20 questions. We want to make sure that we're providing what the customer expects and that it will work for that application."
While labels are a low-cost item to their customers, Peterson always wants to keep them in the loop about changes. "These labels are an important part of their supply change because things can go out without them."
Because of this, the company is always innovating and providing new products to achieve customer goals, regardless of the challenges facing the industry.
Latest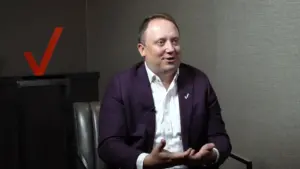 December 1, 2023
For a special episode of The Verizon Partner Network the focus was on the considerable role of partnerships in the Verizon Partner Program and the leaders shared their perspectives on the initiative. Their conversation brought about a lot of thought-providing context on the evolving telecommunications landscape. In today's era, collaboration and integration are key to […]
Read More