4 Keys to a Quality Tower Inspection
#1 – USE AN EXPERIENCED TOWER INSPECTOR
5+ years of active "on-the-tower" experience
Physical agility to ascend/descend 2,000' towers
Training, certifications, and credentials to climb[1]
#2 – PROVIDE CUSTOMER-CENTRIC REPORTING
Tower inspection reports are engineering documents; must be clear, concise, complete
Inspection reports must match needs and expectations of tower owner[2]
Insurance companies/local jurisdictions can specify additional inspection/reporting requirements to protect tower assets, ensure public safety.
#3 – KEEP QUALITY INSPECTION RECORDS AND FOLLOW INSPECTION SCHEDULES
Guyed Towers – every 3 years. Self-Support & Monopole Towers – every 5 years[3]
Benefits of regular inspections:

Reduced maintenance costs – by identifying/treating problems early
Greater operational efficiency – by extending lifespan of aging structures
Minimizing risk – by preventive measures that avert tower failures and potential injuries/deaths to tower workers and general public
#4 – STAY FOCUSED ON SAFETY
Always strive for quality service in a timely manner, but never sacrifice safety.
Conduct thorough job hazard assessments prior to climb; wear required personal protective equipment (PPE); possess credentials to climb, prevent falls, perform rescues.
Be knowledgeable of OSHA requirements and related safety standards.[4]
Types of Tower Inspections
General Inspection: high-level visual examination of structure to identify obvious errors or damage.
Condition Assessment: more in-depth evaluation of structure and its components, including appurtenances. Requires specialized training.
Mappings (2 primary types):

Tower Mapping – locates all appurtenances on tower
Structural Mapping – documents size and shape of structural members, gusset plate dimensions, tower geometry, and other critical components for structural analyses
Basic Components of a Tower Inspection
Foundations and footings
Structural verticality
Structural condition, note deformities, cuts, warping, bending, corrosion
Connections, tight and secure
Appurtenance attachment and integrity
Federal Aviation Administration (FAA) obstruction lighting, marking
Safety components
Grounding protection
—
FDH Infrastructure Services provides engineering, nondestructive investigation, and construction services to critical infrastructure markets, and is a leading provider of structural engineering services to the telecommunications and broadcast industries.
To contact a tower inspection expert, email: info@fdh-is.com. For more information on FDH's tower services, visit www.FDH-IS.com.
*Be sure check out the NATE Star initiative here!
[1] Based on industry standards and regulations, as established by the Occupational Safety and Health Administration (OSHA), National Wireless Safety Alliance (NWSA), and others.
[2] Requirements may vary between wireless and broadcast towers
[3] Per requirements of the American National Standards Institute (ANSI), A10.48, Criteria for Safety Practices with the Construction, Demolition, Modification and Maintenance of Communications Structures; and Telecommunications Industry Association (TIA) 222 Revision H, Structural Standard for Antenna Supporting Structures, Antennas and Small Wind Turbine Support Structures.
[4] Participation in the National Association of Tower Erectors' NATE STAR Initiative is a strong indication of a company's safety commitment.
Latest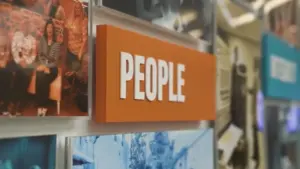 November 29, 2023
At IC System, the language of empathy speaks louder than the transactions of debt collection. In a compelling video feature, IC System's dedicated team casts a spotlight on their unique approach—combining heartfelt empathy with innovative solutions to navigate the often challenging landscape of financial obligations. IC System champions a path of compassion, delving deep […]
Read More